With the advent of digital music streaming, it may seem the idea of jazz collections and box sets may not be as popular as in years past.  However, this may be a special year.  With some holiday gift jazz collections ideas for the discriminating jazz lover who will cherish such possessions. What makes these great gifts is the packaging of CDs or LPs.  Oftentimes, the collections and sets are accompanied by illuminating photography with booklets featuring background stories about the artists, as well as, the recordings.
In this Holiday Jazz Collections Guide from JazzBuffalo, we highlight seven collections that are sure to make a jazz-lover delightfully happy.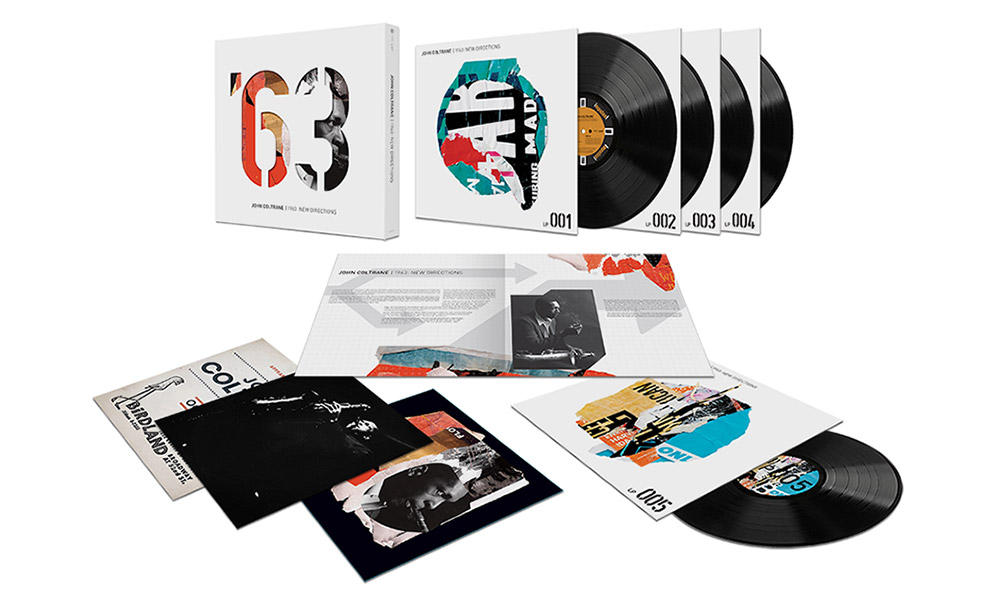 John Coltrane, 1963: New Directions
No doubt, one of the most talked about releases in jazz this year was the recently-released Both Directions at Once: The Lost Album, which was recorded by the John Coltrane Quartet on March 6, 1963. The following day, the Coltrane quartet returned to Rudy Van Gelder's studio to make John Coltrane and Johnny Hartman, one of the most endearing jazz vocals and instrumental recordings in history.  The label, Impulse!, has gathered together a 3 CD Set or a 5 Vinyl LP set on the monumental 1963 year.  The collection features Coltrane's recordings during 1963 from the albums
Both  Directions at Once: The Lost Album, John Coltrane and Johnny Hartman, Dear Old Stockholm, Newport '63 and Live at Birdland.  Coltrane fans will be elated!  Here is a promo video for this collection: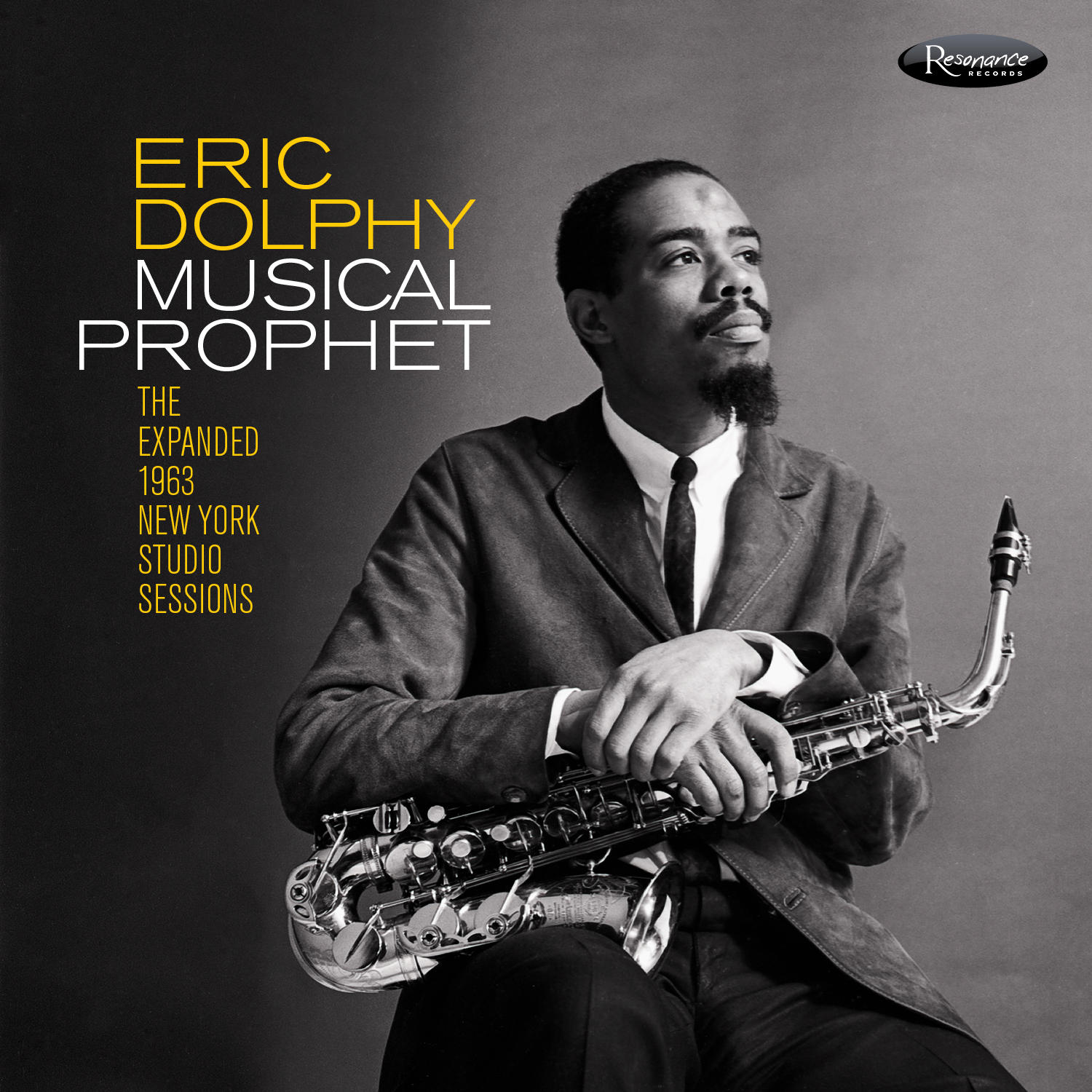 Eric Dolphy, Musical Prophet: The Expanded 1963 New York Sessions
1963 may go down as one of the great transitional years in jazz.  As many artists were stretching their creative forces in new directions.  Musical Prophet: The Expanded 1963 New York Studio Sessions is the first official release of previously-unissued Eric Dolphy studio recordings in over 30 years.  These recordings capture Eric Dolphy, the legendary saxman, after leaving Prestige Records, and just before the timeless classic Out To Lunch! album.  The 3 CD or 3 LP box set contains the often over-looked masterpiece albums Conversations and Iron Man recorded in New York City in July of 1963.  What a year 1963 must have been!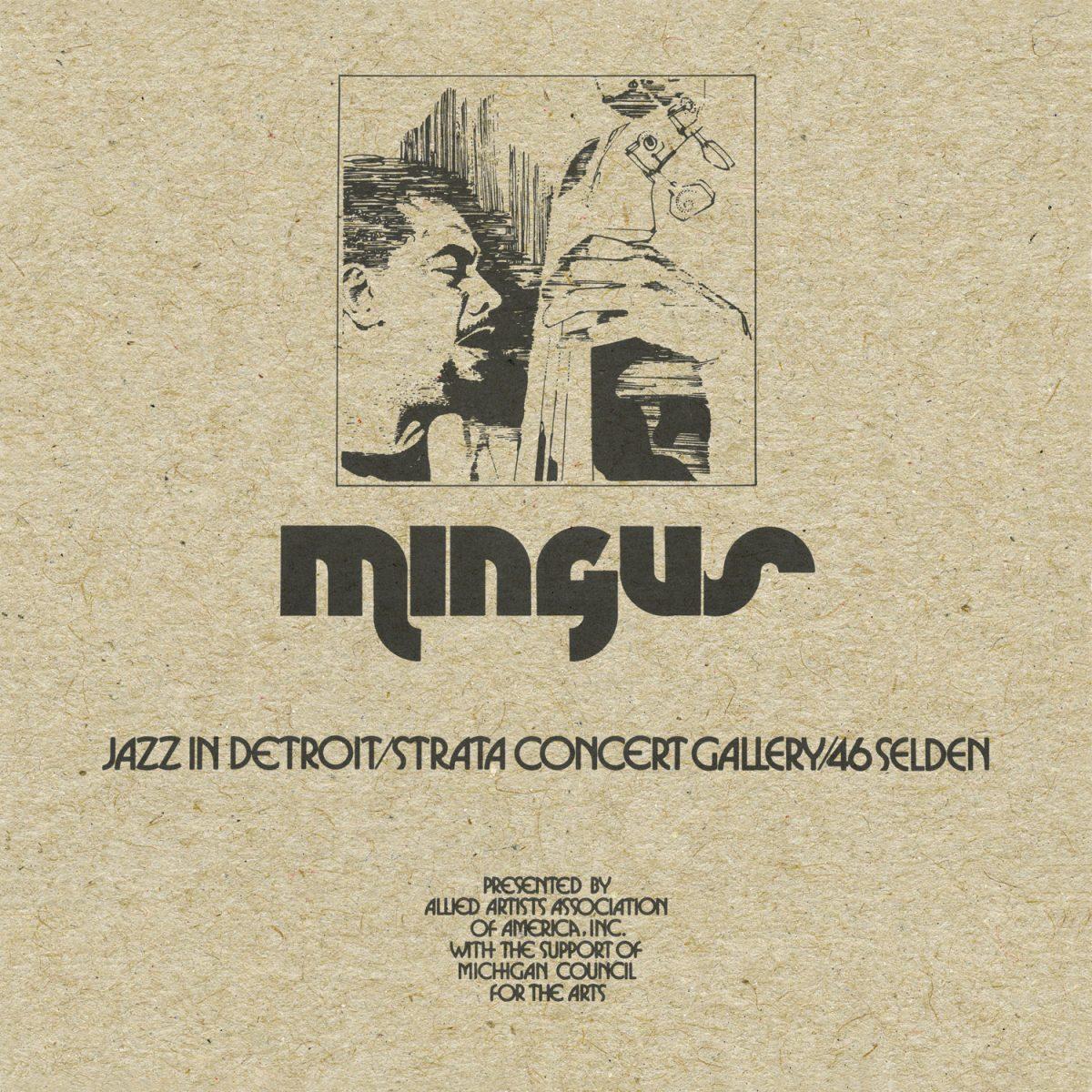 Charles Mingus, Jazz in Detroit / Strata Concert Gallery / 46 Selden
In 1973, Charles Mingus made a stop in Detroit.  Meeting the genius pianist Don Pullen, who pulled together an ensemble for Mingus.  Mingus was coming out of a self-imposed hiatus at the time.  (Buffalonians may recall that Mingus taught at the University of Buffalo for one semester in the Spring of 1971, of which our very own Sabu Adeyola was a student.)  The recordings captured the first night of a residency this ad-hoc Mingus quintet held from February 13 -18,1973 at the Strata Concert Gallery.  The performance was broadcast live on the city's public radio station WDET FM. What makes this notable is it comes after the death of his friend and collaborator Eric Dolphy. For about a six-year period, Mingus avoided composing music.  In the end,  by 1973, Mingus is experiencing a decline in his mental, physical, and financial health.  Aficionados, however, will appreciate the capturing of a master craftsman towering above his counterparts in these recordings.  The set consists of 5 CDs or 5 LPs.
Sonny Rollins, Way Out West: Deluxe Edition
In March of 1957, a young 26-year-old Sonny Rollins made his first trip ever out to the west coast.  At the time, Rollins was a member of The Max Roach Quintet.  A desire for the burning sax player was to do a session without piano.  Freeing him up to express his budding musical genius.  For context, it is good to know that Rollins had recorded Saxophone Colossus and Tenor Madness the previous year and played on Monk's masterpiece Brilliant Corners.  Rollins was truly in a creative madness state in 1957.  In March 1957, the bassist Ray Brown was in Los Angelas with the Oscar Peterson Trio and drummer Shelly Manne was already based in L.A.  Legend has it the session call was for 3 a.m. in the morning after Brown and Manne finished their gigs.  By 7 a.m., Rollins claims he is warmed up.  Notable about the session is that it was recorded in the then revolutionary hi-fi stereo mode so the sound is high quality.  They went on to have a wild west session, recording the title tune and a masterful "There Is No Greater Love."  Clearly, a recording session that was fun and different.  Evidenced by how Rollins is dressed in western garb.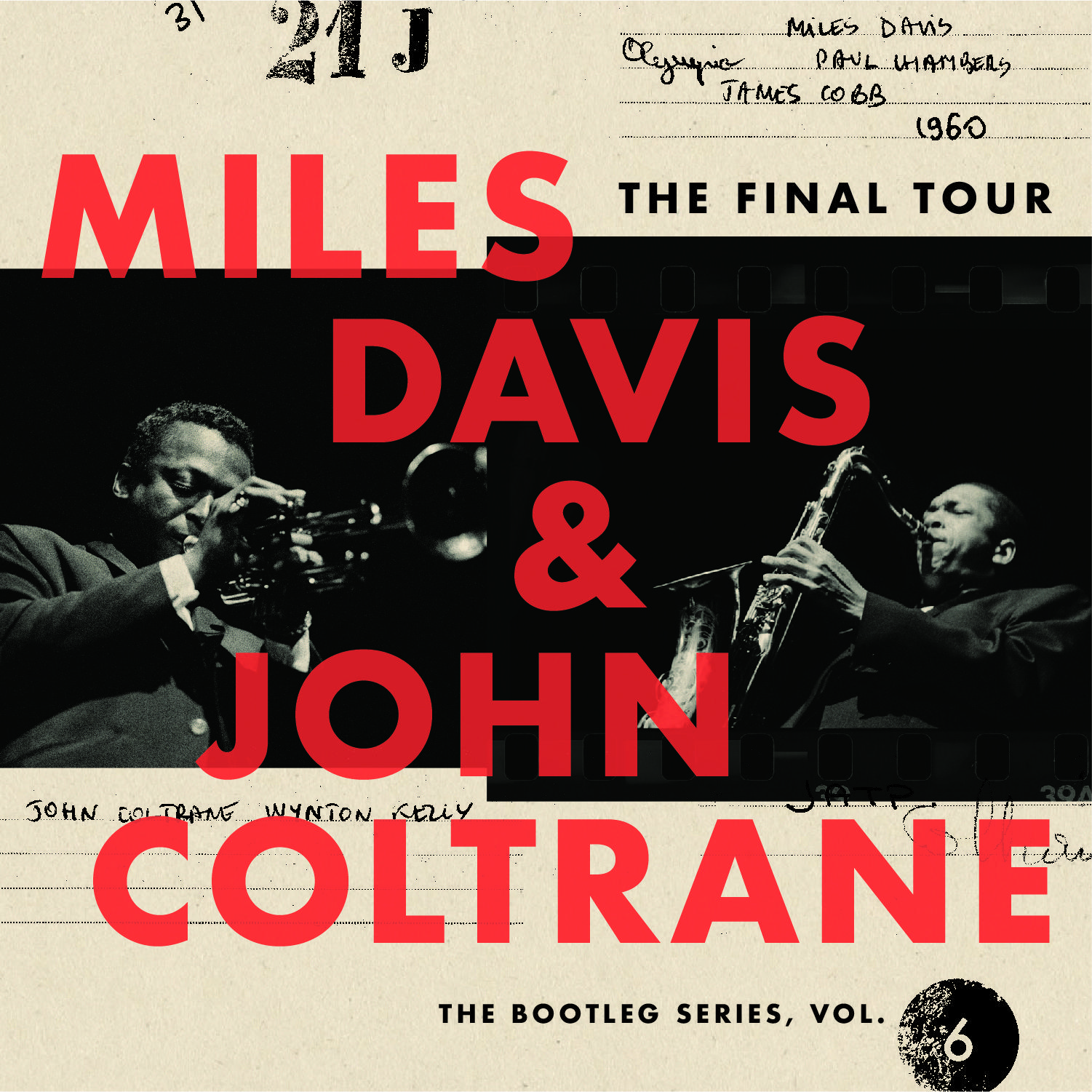 Miles Davis & John Coltrane, The Final Tour: The Bootleg Series, Vol. 6
This 4 CD Box Set catches Miles Davis and John Coltrane in the year 1960.   The recordings bring to life five live concert performances from the pioneering Spring 1960 Jazz At The Philharmonic European Tour.  The Final Tour showcases the musical chemistry shared by Miles and Trane, as well as, the tension between the two jazz giants.  The Final Tour: The Bootleg Series, Vol. 6 offers five of the best-recorded shows from the 1960 tour.  Historically significant in that this was Coltrane's last tour as a sideman.   The concerts consist of two shows from Paris's L'Olympia Theater on Monday, March 21; two shows from the next night at Stockholm's Konserthuset; and one from Copenhagen's Tivolis Koncertsal three days later, on March 24.  What makes this set relevant is in hearing the evident chemistry yet also hearing the two competing to a degree.  The collection of songs reads like a Miles Davis "Greatest Hits."  You will find Round Midnight, Bye Bye Blackbird, On Green Dolphin Street, Walkin', All Of You, and Oleo.  Including So What and All Blues from the Kind Of Blue album.  The Final Tour can be considered a must-have.  An opportunity to experience Miles and Trane at the peak of their playing together. The ensemble includes Miles Davis on trumpet, John Coltrane on tenor sax, Wynton Kelly on piano, Paul Chambers on bass, and Jimmy Cobb drums. The magical quintet that performed together on the Kind Of Blue album.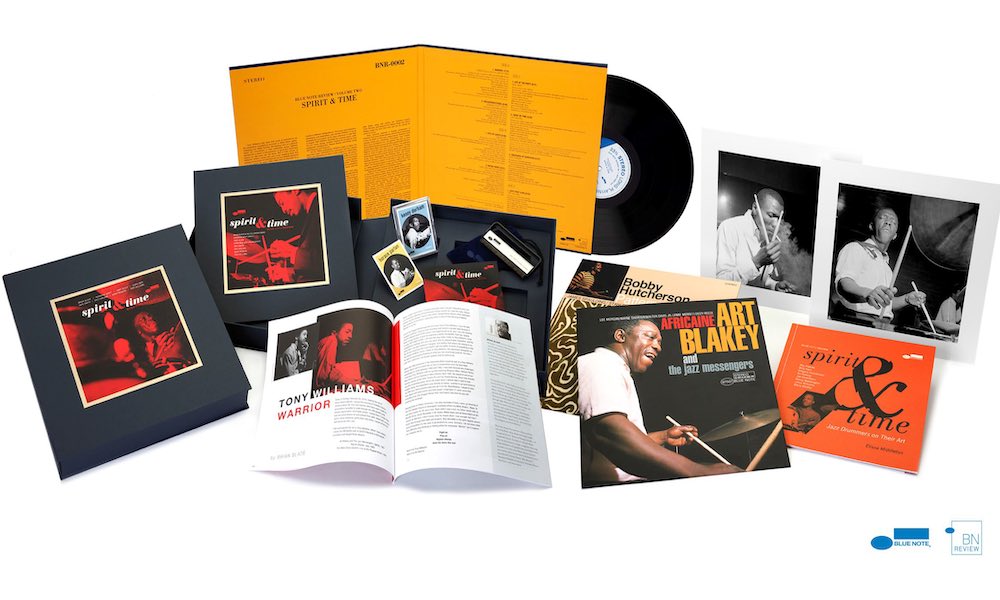 Blue Note Review: Volume Two – Spirit & Time
Last year, in November 2017, Blue Note launched a new membership and subscription-based means of presenting collections and box sets.  The first volume, Blue Note Review: Volume One – Peace, Love, and Fishing was limited to 1500 members and sold out.  As a result, Blue Note comes back this year with volume 2.  This year, Blue Note's limited-edition production has increased to 2,000 vinyl box-sets.  In volume 2, drummers Tony Williams and Art Blakely get the majority of the focus from curator and President of Blue Note, Don Was.  The 2nd edition includes a 2 LP compilation album of current drummers from Blue Note's roster paying tribute to Tony Williams including Brian Blade, Kendrick Scott, Tony Allen, Chris Dave, Nate Smith, Eric Harland, and Rob Turner.  And, a remastered reissue of Art Blakey & The Jazz Messengers' album Africaine.  Unique to these curated collections in the addition of trading cards.  This is a new approach to collections and box-sets.  It can be pricey also.  Each volume is approximately $200 and as a member, you will be automatically charged for each volume release.  For the diehard Blue Note jazz fan, this just might be okay with them.  More information about this membership-based offering can be found on the Blue Note Review website.  Here is a promo video for Volume 2: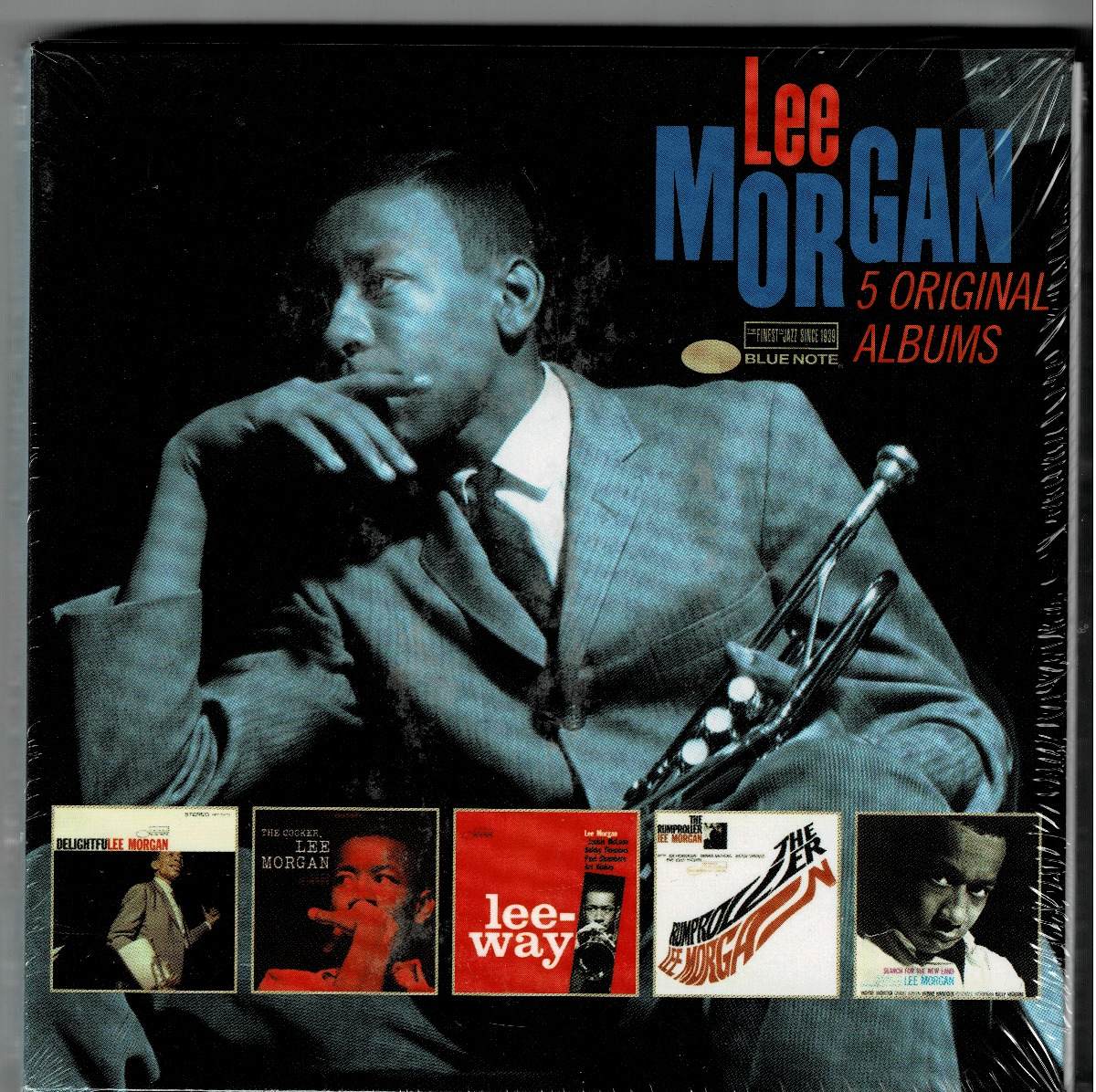 Lee Morgan, 5 Original Albums
After the release of the highly-acclaimed documentary, I Called Him Morgan, interest in Lee Morgan has soared.  From jazz enthusiasts to curious causal jazz fans, there has been a wish for a retrospective on Lee Morgan recordings.  This collection offers some fulfillment.  It gathers together Morgan's original albums from 1957 to 1966.  The albums included are Cooker, Leeway, Search for the New Land, Rumproller, and Delightfulee.  This collection is during Morgan's period with Blue Note.  A period where he recorded furiously.  Even recording six albums in one year during this timeframe.  By 1967, the heroin addiction took its toll.  Lee Morgan didn't even own a trumpet. Pawning his trumpet to a pawnshop. He was often seen sleeping on the curb outside Birdland in New York City, sometimes without shoes on his feet.  He was rescued and revived his recording until he was fatally shot in 1972.  The recordings shine a light on his originality in jazz composing despite the demons and afflictions.
These seven collections offer jazz fans a unique set of historical jazz collections recordings to treasure.  And, they make great gifts for yourself or a jazz-loving friend or family member.