In the Greater Buffalo and Niagara, we are fortunate to have a growing availability of female jazz artists and jazz vocalists to enjoy. Offering a variety of musical styles. The 2019 Northwest Jazz Festival will present a line up of contemporary young female jazz artists and vocalists in the serene Peace Garden located off of Center Street.  Female artists joining the festival, taking place Friday, August 23rd and Saturday, August 24th, are Kristen Smigielski, Lindsey Holland, Sara Rodriguez, Sara Rogers, Cortney Costanzo, Carolyn Lansom, and Sharon Bailey. The schedule is as follows:
KRISTEN SMIGIELSKI COMBO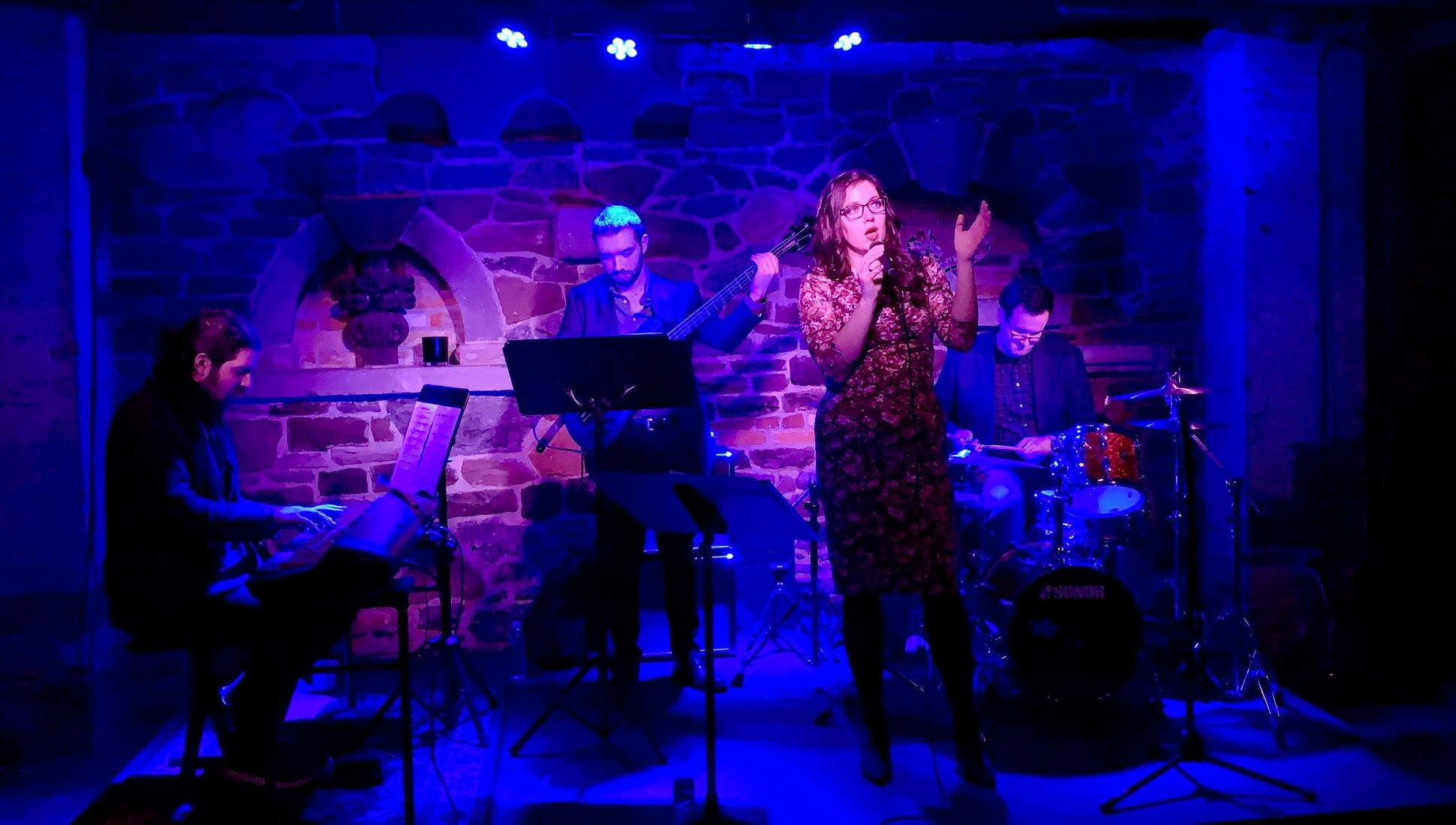 Friday, August 23rd 5:30 pm – 7:00pm
The Peace Garden Stage

The Kristen Smigielski is a vocalist currently based in Buffalo, NY. She sings a diverse range of music, from Jazz and Pop, to Classical and Contemporary. She completed her Master of Music in Voice Performance from the University at Buffalo, having received both the Baird and Opera Scholarships. Additionally, she studied choir conducting and received a scholarship to attend the Harold Rosenbaum International Choir Conducting Institute. Kristen was nominated for 2018 JazzBuffalo Rising Star Jazz Artist of the Year, and 2018 Jazz Female Vocalist of the Year. She has taught voice and piano privately for years and was also a Teaching Assistant in voice with the Music Department at Buffalo State College. Kristen is pursuing her second graduate degree, a Master of Science in Education, at Buffalo State College. She is a member of the JazzBuffalo Advisory Council and performs in many local bands, as well as her own Jazz combo.
The Kristen Smigielski Combo puts their own spin on the classic Jazz standards, bringing old music to a new generation. Together they perform at many events, venues, and festivals across New York State. They have played during Allentown First Fridays, Buffalo Philharmonic Orchestra's Community Spotlight, East Aurora Music Fest, East Aurora Street Festival, Elmwood Village Association events, Food Truck Tuesday's at Larkin Square, Knox Holiday Arts and Crafts Show, M&T Bank 2nd Friday's at the Burchfield Penney Art Center, Music is Art, and Music on Main. In addition, they volunteer their musical talents at Roswell Park Cancer Institute and Oishei Children's Hospital of Buffalo.
LINDSEY HOLLAND TRIO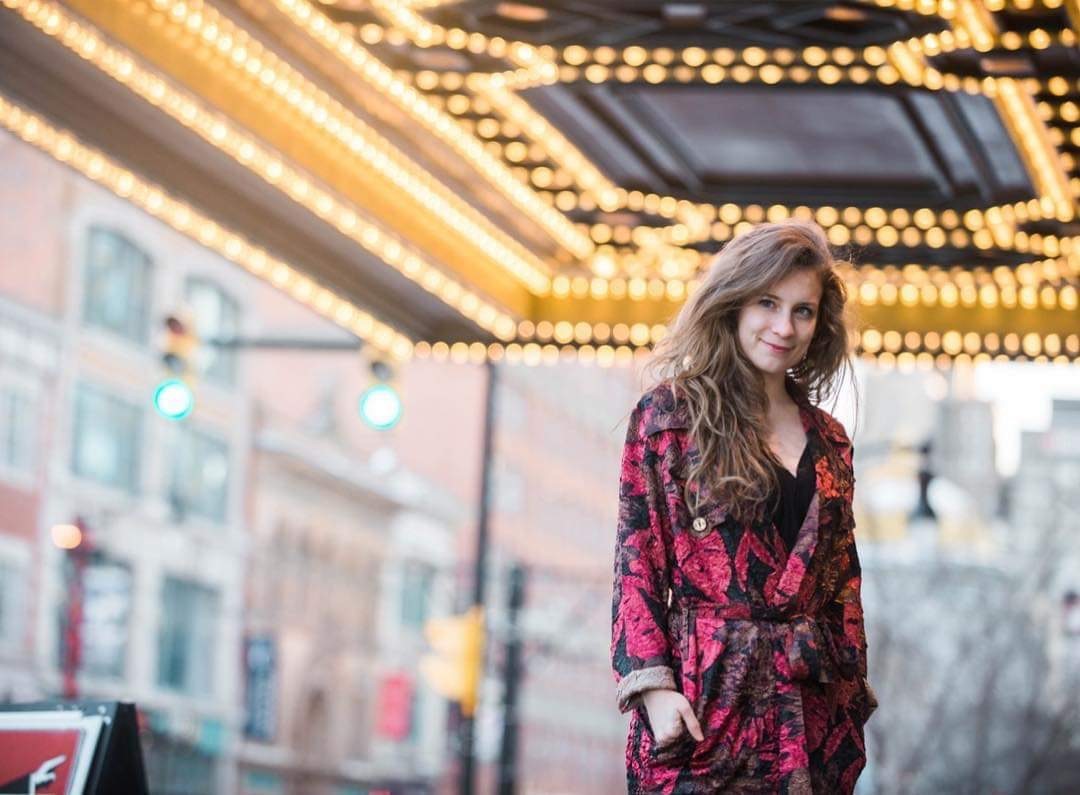 Friday, August 23rd  7:45 pm – 9:15pm
The Peace Garden Stage

Lindsey Holland is a jazz and contemporary singer from Buffalo, NY. She learned to sing growing up in her father's big band and has been singing with various groups all over Western New York for the past ten years. Lindsey received a degree in vocal performance from Buffalo State College where she studied classical music. She has studied with many great teachers including Holly Bewlay, Nancy Kelly and members of the New York Voices. Lindsey has performed at many festivals including Rochester's International Jazz Fest and sings in various clubs and music venues. Her style is a mix of old swing, pop, and reimagined jazz standards. Her influences include Nancy Wilson, Cyrille Aimee, Emilie Claire-Barlow, Mark Murphy and many more. 
SARANAIDE TRIO  
Saturday, August 24th 1:00 pm – 2:30 pm
The Peace Garden Stage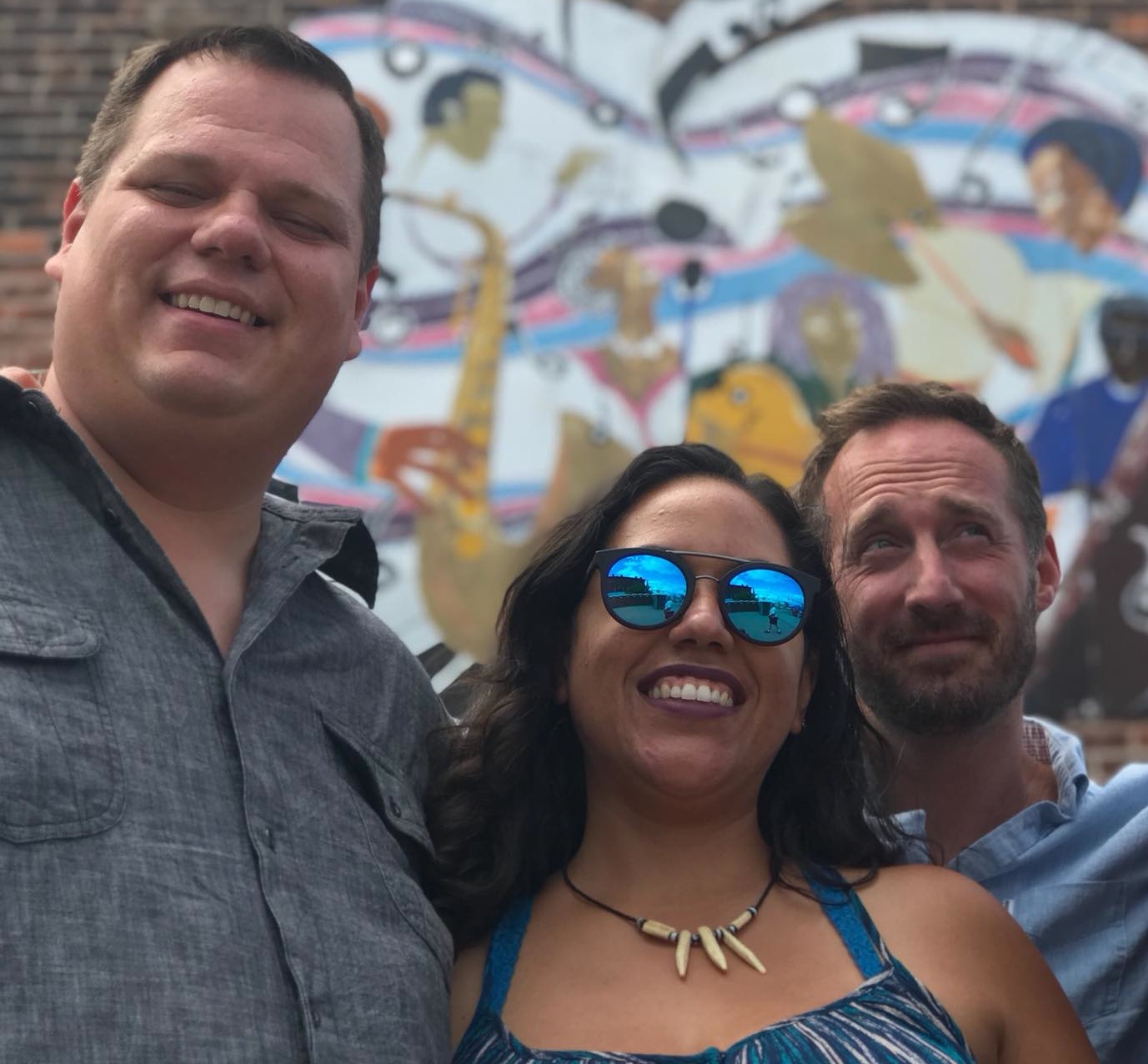 Saranaide is an accomplished group of talented musicians based in Buffalo, NY. With a self-titled EP released in September 2016 written by leader Sara Rodriguez, you can hear Sara's voice echoes the vitality of the moment with an unforgettable soulful sweetness. Inspired by soul, jazz, and world music, Saranaide brings a sound that is sure to inspire. 
GIRL CRUSH
Saturday, August 24th 3:15 pm – 4:45 pm
The Peace Garden Stage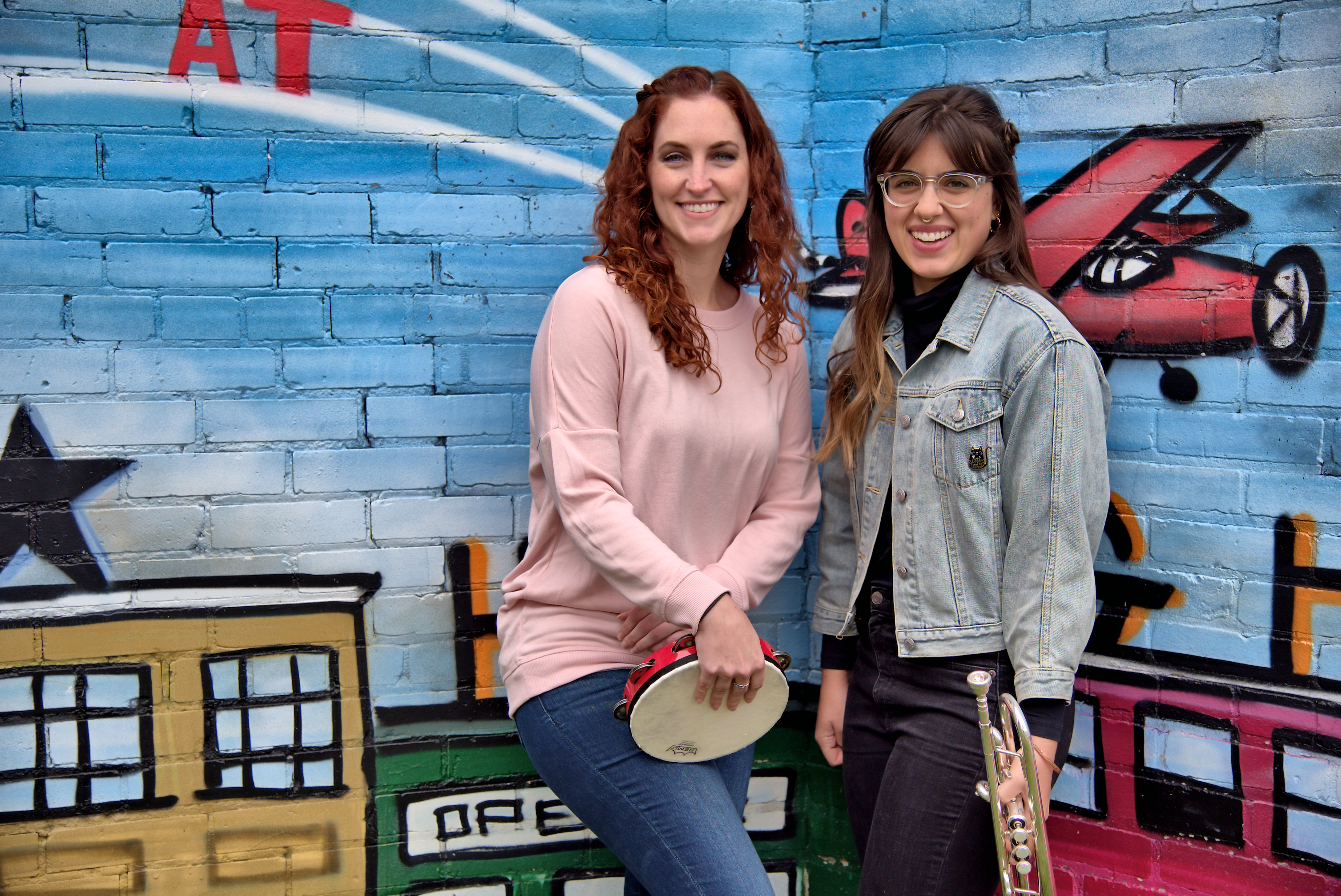 Cortney Chyme Costanzo is a Buffalo-based entertainer and can be found studying and performing with various ensembles throughout Western New York. She currently performs with Devi Bollywood Dance and Buffalo Aerial Dance at local events and festivals. When she isn't dancing, she is likely singing. She lends her voice to many groups and ensembles such as The Derek Mediak Band, The Bee's Knees, The Steve Balesteri Band (Uptown Sound), The Lewiston Choraleers, and individuals Zach Carr and Sara Rogers. Her singing and dancing background lend nicely to Cortney's work as an actor performing with local filming groups for short independent films, music videos, the annual Buffalo 48-Hour Film Project and as a character actor for A Dream Is A Wish Entertainment of WNY. When Cortney isn't performing, she is lending her immeasurable skills, and experience as a Mathematics teacher at Williamsville East High School, as a dance teacher at Adell's School of Dance in Niagara Falls and as a performance coach for the award-winning Matt's Music Vocal Performance Competition team.
Sara Rogers is a music therapist and performing musician from Buffalo, NY. She received her Bachelor of Music degree in 2015 from Nazareth College of Rochester, where she studied Music Therapy, Psychology, and Jazz Studies. While at Nazareth, Sara received the 2015 Music Therapy Award as well as the Raymond Shiner Jazz Award. She practices music therapy at Baker Victory Services, Community Music School of Buffalo, and several other facilities, specializing in Autism Spectrum Disorders as well as multiple to complex disabilities. Currently, Sara performs with various jazz, classical, folk, and pop groups throughout the greater Rochester and Buffalo areas as a trumpet player, vocalist, and guitarist. She has been seen lending her talents to The Bee's Knees, The Steve Balesteri Band, Silver Arrow Band, Sonic Era, Vintage Jazz Collective, Lauren Faggiano & the Good Souls, Meg Williams Band, Upward Groove, Legion Band of the Tonowandas, Buffalo Jazz Collective, and several independent projects. When Sara isn't doing all of that, she can be found eating vegetables, petting dogs, and practicing yoga.
As a duo, Cortney and Sara have performed at Independent Health's Taps and Apps event, Cortney Chyme Celebration Showcase, Thursday Night at the Barrel Factory, and on behalf of JazzBuffalo at Hotel Henry and The Terrace at Delaware Park where they've performed their jazzy, acoustic spin on modern pop and contemporary songs.
DOZO MY LADY
Saturday, August 24th 5:30 pm – 7: 00pm
The Peace Garden Stage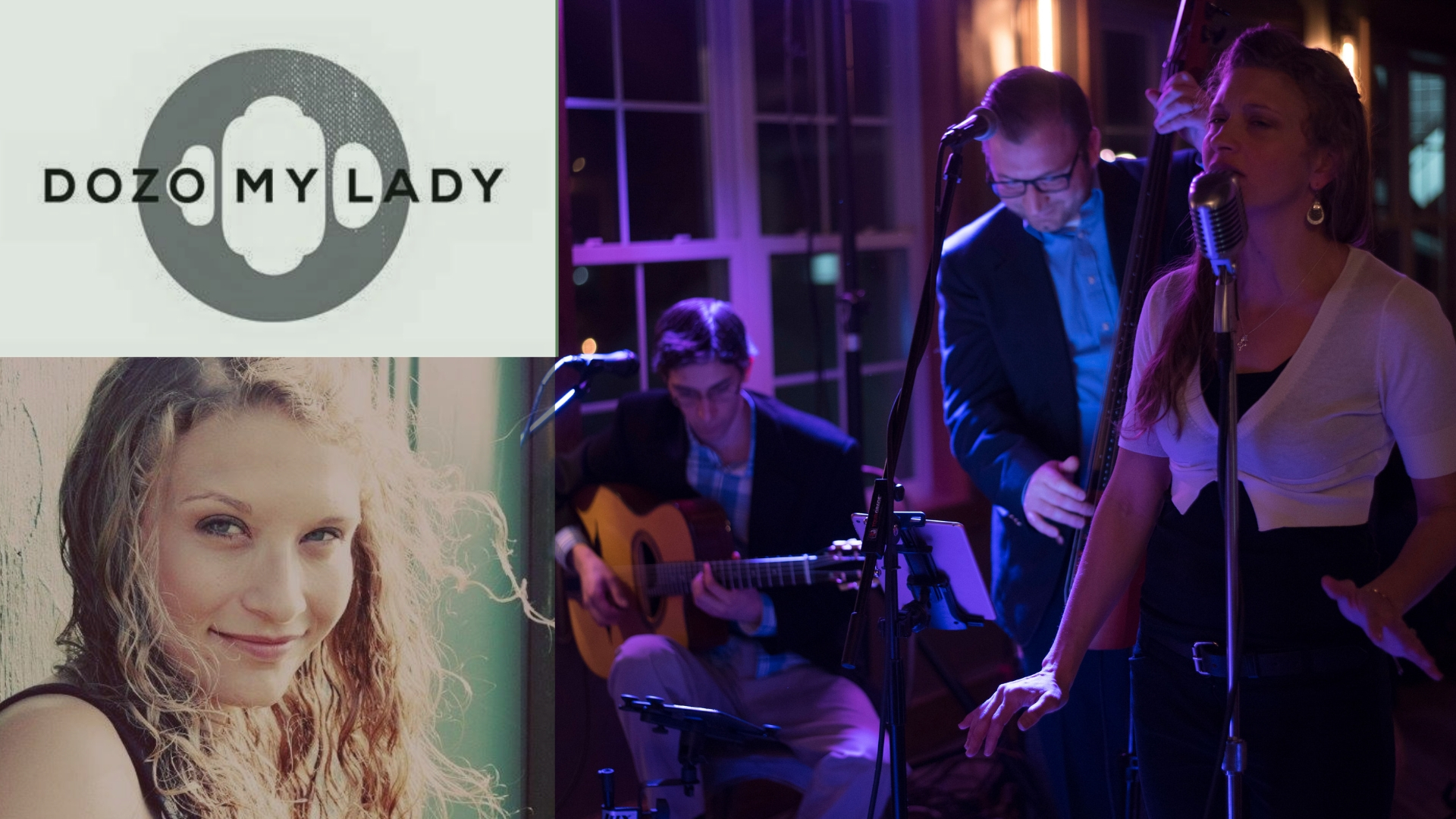 Dozo My Lady is an exciting trio performing an eclectic mix of music focusing on jazz but equally proficient in pop, rock and bar room standards. This Buffalo New York trio was formed by Carolyn Lansom (vocals, percussion) and Dave Lansom (upright bass, vocals) in 2010 while they were living in Japan. With the addition of Greg Amato (guitar, vocals, melodica) in 2013, the group evolved into a consistently engaging, versatile act that is pleasing audiences across Western New York.
Carolyn's impressive multifaceted vocals are perfectly supported by Greg's jazz, gypsy, and rock stylings. Holding down the low-end Dave's solid bass technique rounds out the mix.
From intimate venues such as The Terrace at Delaware Park to jazz festivals and large events, this dynamic trio presents a captivating and well-rehearsed performance. A Dozo My Lady show will feature selections made famous by Ella Fitzgerald, Duke Ellington, Frank Sinatra, Van Morrison, The Beatles, The Temptations, Buck Owens, and Norah Jones just to name a few.
SHARON BAILEY PROJECT
Saturday, August 24th 7:45 pm – 9: 15 pm
The Peace Garden Stage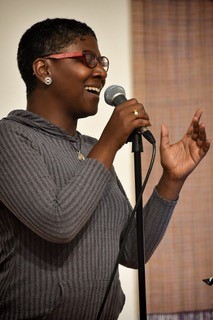 Sharon Bailey has been one of the dynamic blues, R&B, and jazz singers in the region for nearly two decades.   Buffalo News Reviewer Toni Ruberto deemed her "Rhythm Queen" and wrote, "Sharon Bailey knows how to shake up a classic. The vivacious songstress takes the works of Irving Berlin, Gus Kahn, and Richard Rogers and with a vocal inflection or a beat, gives well-loved and well-worn standards a contemporary feel. It's a sound honed through her love of rhythm, a curiosity leading to experimentation, and intolerance for monotony."   See Sharon Bailey joined by jazz guitarist extraordinaire Drew Azzinaro and The Lady Lush Vinyl's bassist from New York City, Eamon Rayhn.