In March of this year, the Northwest Jazz Festival in Historic Lewiston, NY announced that the DiCamillo Courtyard will be dedicated to the memory of the late revered jazz guitarist Ralph Fava.
Fava, founder of the Lockport Music Center, performed with such noted celebrities as Tommy Tedesco, Bobby Vinton, Debbie Reynolds, and Connie Francis.  Additionally, throughout his career, he could be found performing in various venues in the region.  He endeared many students who came through the Lockport Music Center with his zest for life and love for music and the jazz guitar. 
"Ralph was a great contributor to the jazz scene in our area and was an encourager to all of us to keep jazz music alive. It was an honor to get to know Ralph and this is an honorable way for the festival to show the community how much he was admired by many," states Tony Zambito, Music Director for the festival.
The DiCamillo Courtyard Stage will serve as the setting for six jazz guitar duos to perform in honor of the late guitarist. Scheduled to perform are multi-generational performers representing some of the best jazz guitarists in the area:
DAVE SCOTT DUO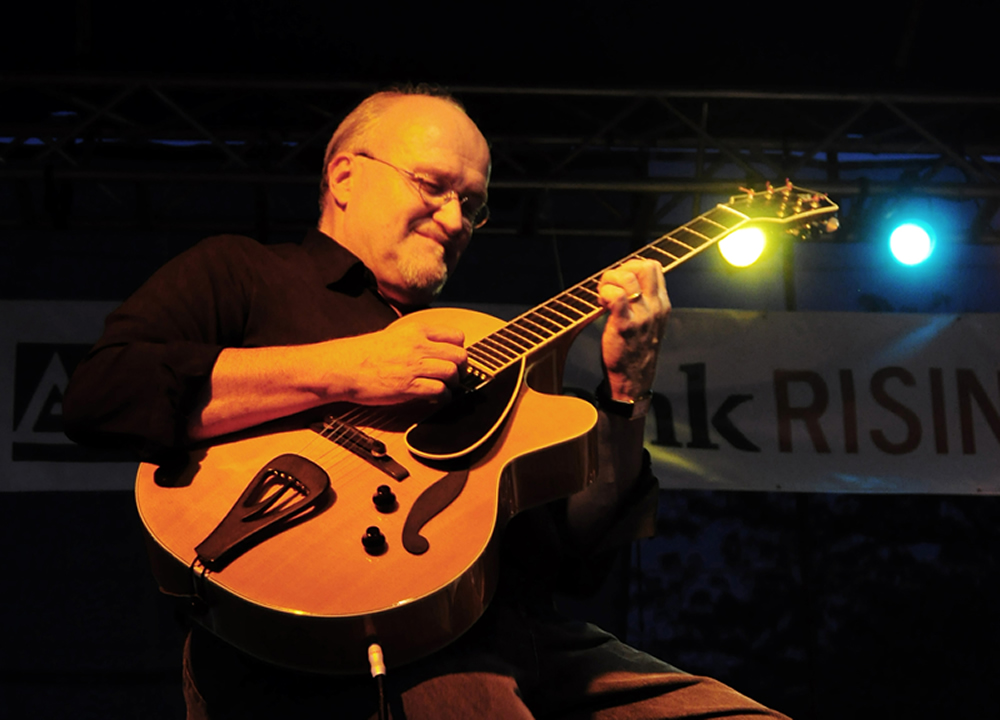 Friday, August 23rd  5:15 pm – 6:45 pm
The DiCamillo Courtyard Stage

The festival gets a home visit from noted veteran jazz guitarist, Dave Scott.  Scott will duo with one of Buffalo's best upright bassist, Bud Fadale.
MATT MICHAUD DUO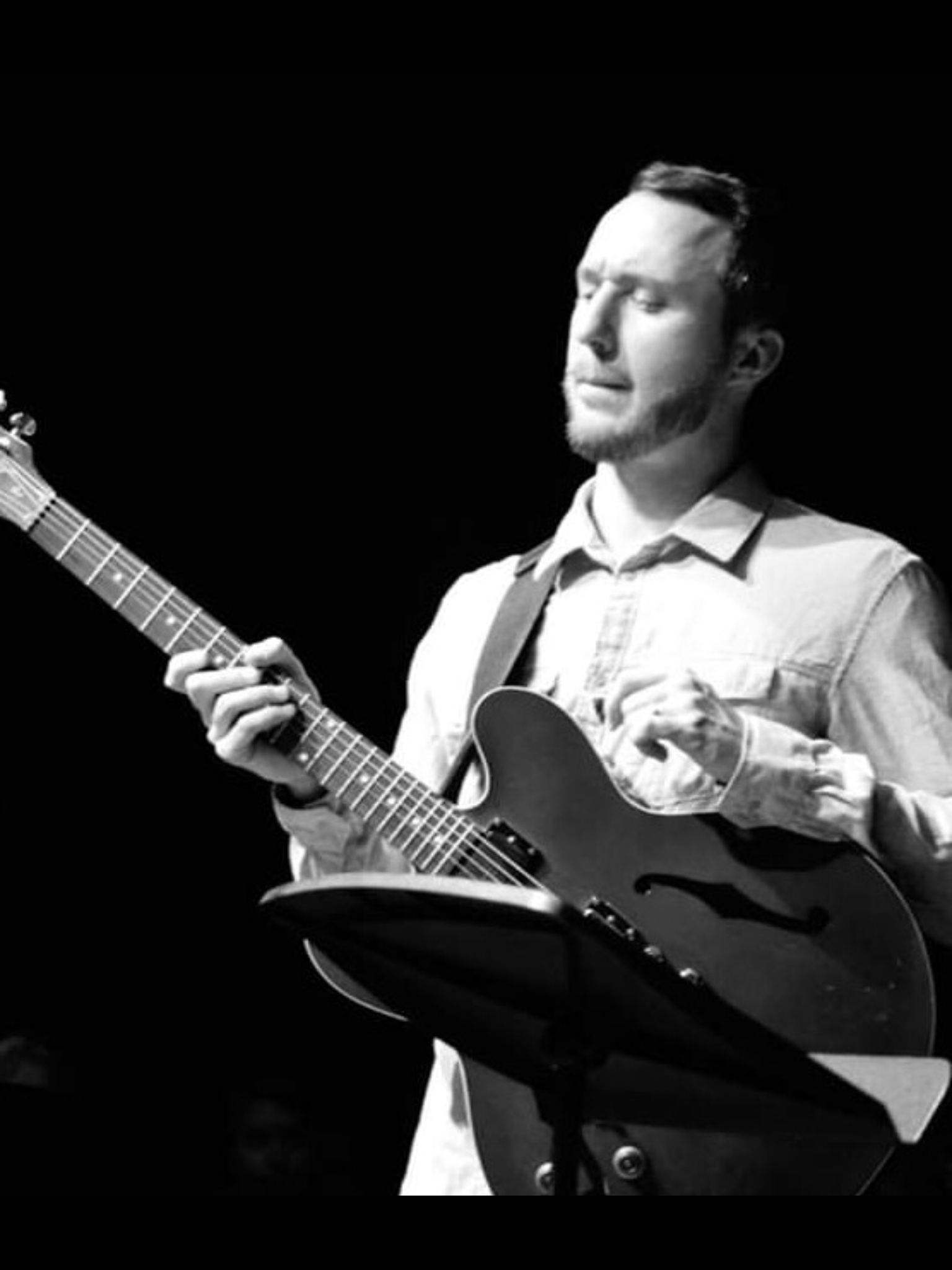 Friday, August 23rd  7:30 pm – 9:00 pm
The DiCamillo Courtyard Stage

Matt Michaud is a guitarist and composer from Buffalo, NY. Over the past fifteen years, he has played with many of Buffalo's finest musicians including multiple tours with Don Menza (Don Menza Quartet) and Carmen Intorre (Brian Charette Trio). He completed a Doctor of Musical Arts degree in Jazz Studies at the University of Colorado-Boulder in May 2017. As a Classical Guitarist, Matt recently performed with the University Chorale at Castleton University, where he worked as Instructor of Classical Guitar in 2018-2019. He is currently based in Maryland's Eastern Shore. band 
ADAM BRONSTEIN & ANTHONY HENRY
Saturday, August 24th 12:45 pm – 2:15pm
The DiCamillo Courtyard Stage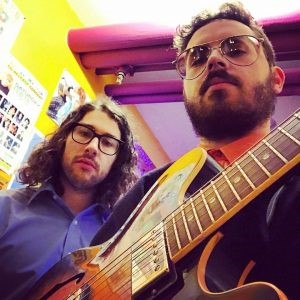 Adam Bronstein; guitarist, bandleader, and composer from Buffalo NY studied Fine Art and Media Design at the University of Buffalo. Anthony Henry studied bass performance at Buffalo State College, but also enjoys running, biking and listening.  Together they play original music, and standards reimagined – as friends and musical partners.
DREW AZZINARO & JARED TINKHAM
Saturday, August 24th 3:00 pm – 4:30 pm
The DiCamillo Courtyard Stage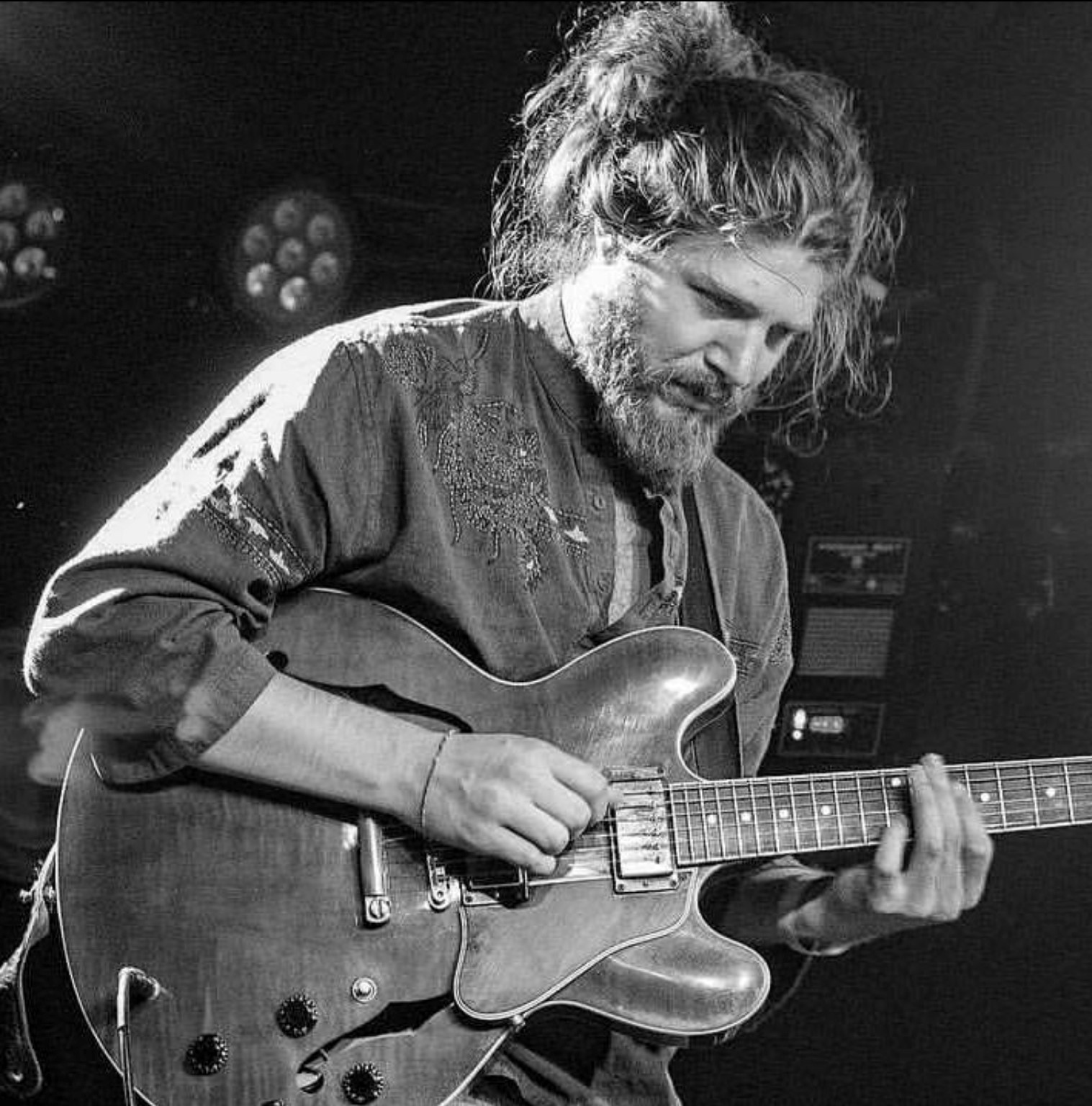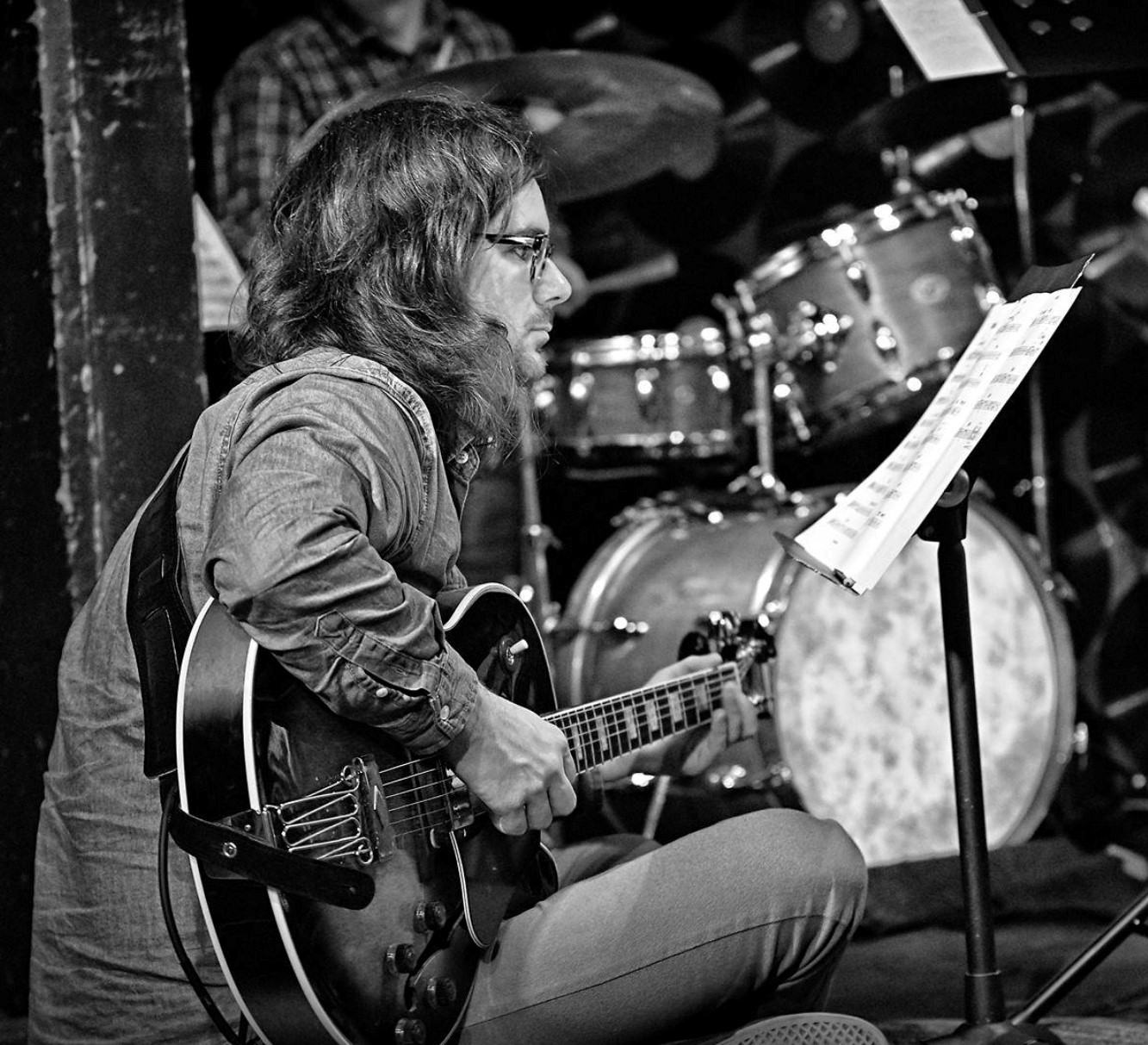 Guitarist/ Musical Artist Drew Azzinaro has been a staple of the WNY music scene for over a decade. He currently splits his time between being a full-time performer in WNY and NYC and being a music educator. He has been awarded "Best Jazz Guitarist 2016" from the Buffalo Jazz Polls, the 3rd best guitarist in WNY from the WNY music awards in 2014, the "Jazz Buffalo Mention for Best Guitarist 2015" along with many awards for his bands and projects. His bands have been seen opening for many national and international acts such as Gregg Allman, Debbie Davies, Devon Allman, The BPO, T-Pain, etc…Recent performance includes NPR's Tiny Desk tour NYC and some of Manhattan's most know clubs such Bitter End, Rockwood Hall, Drom, So Far NYC etc… While completing both his associates from NCCC and his Bachelors in Classical guitar studies at Fredonia he was the recipient of many awards and scholarships including Fredonia's first-ever Jazz Scholarship. He is currently the Music Director and an instructor at Planet Music School and teaches guitar for In-School Music while doing clinics and seminars at colleges and high schools for their jazz bands and guitar ensembles. When not teaching you can see him performing almost any day in clubs and concerts halls around the WNY or NYC area.
Jared Tinkham is an upcoming Jazz/Classical/Rock Guitarist in the WNY area. Born and raised in Rochester, NY, Jared moved to Buffalo in 2012 to pursue a Bachelor's of Music Education Degree at SUNY Buffalo State College, after having finished his Associate's degree in Music Performance from Monroe Community College in Rochester. Upon graduating in 2015, he was hired as the new Guitar/Music teacher at Buffalo's Academy of Visual and Performing Arts, replacing the recently retired local guitar legend, Rick Strauss. Jared has been playing the guitar for more than 10 years and has studied with some of WNY's greatest pedagogues, including Bob Sneider, Steve Greene, Craig Snyder, Anton Machleder, Evan Drummond, Mark Filsinger and more. Jared's spectrum of influences spans from a wide range of guitarists, saxophonists, and pianists, including Wes Montgomery, Joe Pass, George Benson, Adam Rogers, John Coltrane, Wayne Shorter, Joe Henderson, Bill Evans, McCoy Tyner, and several others. Jared is a die-hard fan of the Post-bop and Hard-bop genres of Jazz, and has performed and sat in with several of Buffalo's masterful Jazz musicians, including Tim Clarke, Mark Filsinger, Kelly Bucheger, Russ Algera, George Caudwell, Bobby Jones, Greg Piontek, Danny Ziemann, Bobby Millitello, Greg Millar, Matt Michaud, Michael McNeill and more. Jared has performed in several jazz festivals in WNY including the Lewiston Jazz Festival, Queen City Jazz Festival, Xerox Rochester International Jazz Festival, and the Nietzsche's Jazz Festival. He recently received the 2015 Jazz Guitar award from "JazzBuffalo," and also received his Master's degree in Music Education in 2017. Jared currently resides in Buffalo, NY, where he gigs frequently and maintains a private guitar studio."
RICK STRAUSS & BUD FADALE
Saturday, August 24th 5:15 pm – 6:45 pm
The DiCamillo Courtyard Stage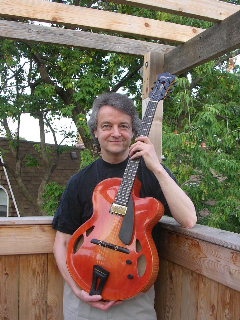 Whether he's working on a keyboard or a fretboard, acoustically or amplified, before large audiences or individual students, Rick Strauss masterfully exceeds every musical challenge, with passion as a key element. Strauss resists a single stylistic category and proves his versatility be it an up-tempo be-bop burner, a free-jazz jam, or a gut-bucket down-home blues shuffle. An insightful composer, talented guitarist, and imaginative producer, Strauss has two, internationally released, discs on the ProJazz Label. The first, Jump Start reached # 20 on Billboard's Contemporary Jazz chart, 13 on the Cashbox Indie Jazz chart, and in the top 15 on all major radio trade reports. Body Lines, his second album, also reached the top 15 in all major radio trade reports. Both albums continue to receive worldwide exposure on Jazz and Adult Contemporary radio formats.
Strauss' work and experimentation began in the 1970s while writing and playing with Flight, a budding group of young musicians from upstate New York. Interweaving elements of Jazz, Rock and World Music, the musical explorations of Flight helped spawn the formation of the internationally acclaimed Spyro Gyra. Strauss played and composed for that group's Morning Dance album, which rose to the top of the charts and received Platinum status. Their biggest selling album to date!
Strauss has an impressive educational background in music. He has studied composition with Livingston Gearhart and Edgar Grana. His guitar studies include stints with Frank Gerard, Joe Pass, Ed Arkin, and the legendary Ted Greene. Rick earned his Masters Degree at the State University of New York College in Buffalo, composing music for orchestra, brass quintet, big band, and guitar, under the direction of Dr. James Mabry. Rick also works as a music educator at the Buffalo Academy of Visual and Performing Arts where he directs the Guitar Ensemble and teaches Music Theory.
Determined to remain on the cutting edge of new musical styles, composition, and technique, Strauss is constantly refining his work by engaging in a host of musical settings. As a well-respected and innovative guitarist, Strauss has performed in Genoa Italy at the Fritz Lang Theatre; concerts in Germany, Sweden, Canada and across the U.S. with – aside from pops concerts with the Buffalo and Rochester Philharmonic Orchestras – many well-known names in contemporary Jazz, including: Bobby Short, Dianne Reeves, Bobby Militello, Don Menza, John Dankworth, and Dave Brubeck. Rick has been a featured artist at the Sammons Jazz Festival in Dallas, the Lewiston Jazz Festival and the New York State Wine Festival. His compositions include music for film, television, theatre, and concerts.
STU AND AVERY WEISSMAN
Saturday, August 24th 7:30 pm – 9:00 pm
The DiCamillo Courtyard Stage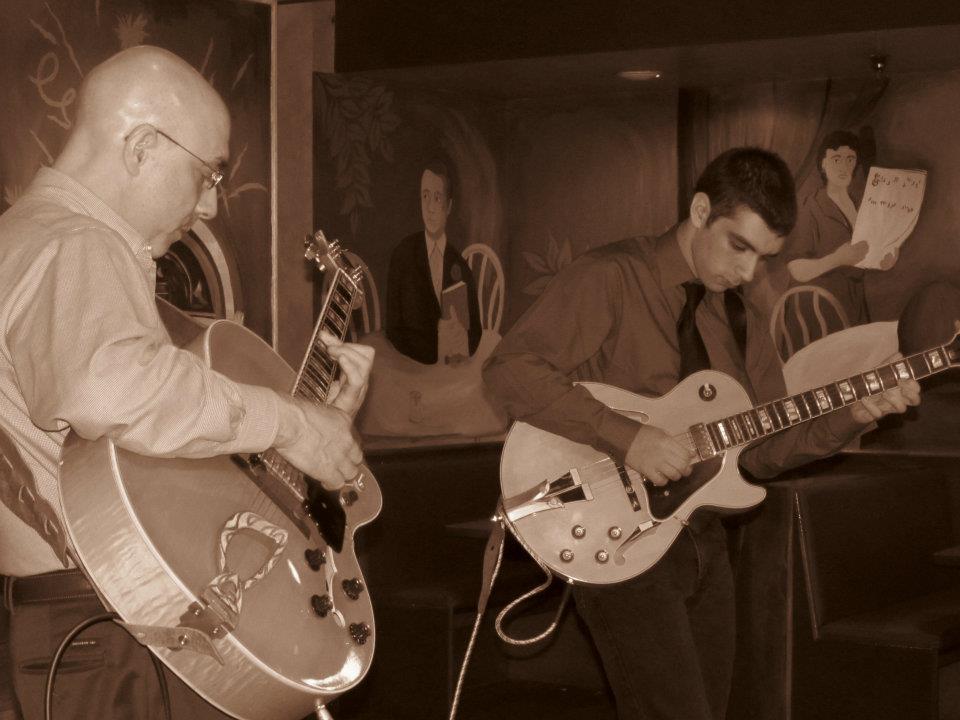 Guitarist Stu Weissman has been on the local music scene since the early 1970s and while often considered first and foremost as a jazz guitarist he is also is conversational in the blues and funk genres as well. Originally from NY City he came to Buffalo in 1969 and with the exception of a one-year hiatus has been here for the last 50 years. His earlier years saw him playing mostly on Buffalo's East Side where he performed with his mentor and friend (guitarist) James Clark.
In 1980 he joined he became a member of the "Buffalo Jazz Workshop" where he revived the Albright Knox Sunday summer jazz concerts that continue on to this day.  Since that time he has been a leader of his own jazz duos, trios, and fronted the jazz-fusion group "67th Ave" in the early 80s.  He was a part-time adjunct instructor of jazz guitar at Buffalo State College for nearly 17 years and continues to teach young and not so young guitar enthusiasts.  He often performs with vocalist DeeAnn Dimeo Tompkins and plays weekly at the Sportsmen's in Joe Baudo's quintet.
His life was forever altered in 1996 when Avery, the first of his two musician sons was born. Avery started playing guitar at the age of four and at the ripe age of eleven began performing with his father in both duo and trio settings, and had on occasion the opportunity to play with the legendary late James Kurzdorfer on bass. Both he and his brother Ethan (piano/guitar) participated in the long-standing weekly Blues sessions at "The Iris" as well as playing monthly in a family group known as "Weissman's Aces". Avery continued to play guitar but somewhere along the way also gravitated towards the bass. Although currently a Statistics major at UB, he is gigging constantly in many different settings and genres from country to classic rock, blues to jazz. Of course, his favorite gigs are always with his dad, just ask him.