As the crowd of festival-goers navigates along Center Street, they are often stopping and hearing the music coming from the historic Frontier House porch. This year, the six groups performing will bring a blend of modern soulful jazz to the festival. Performers will include members of the Buffalo Music Hall of Fame, the originator of the Buffalo Jazz Ensemble, and up and coming jazz artists. And, include a closing performance that will feature a special guest from the group Soullive!
ANDREW NIXON TRIO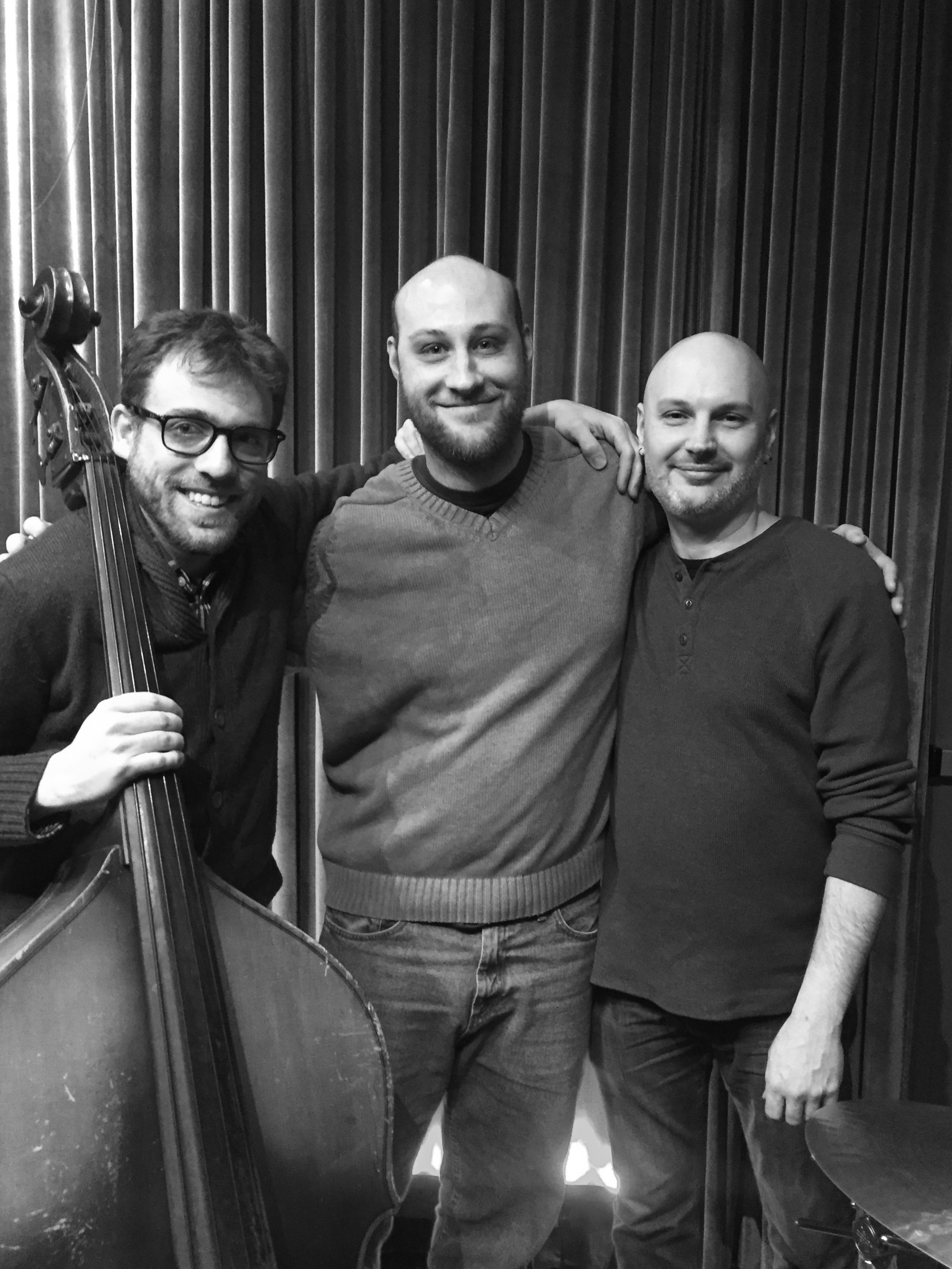 Friday, August 23rd 5:45 pm – 7:15pm
The Frontier House Stage

A modern jazz trio inspired by the styles of Chick Corea, Keith Jarrett, Bill Evans, Mccoy Tyner and more. Features Andrew Nixon on piano, Joe Goretti on drums and Ed Croft on Bass. The group has previously performed in the Buffalo, NY area in venues such as Pausa Art House, Hotel Henry, CMC Jazz Festival, Buffalo Infringement Festival and many others.
Andrew Nixon began studying jazz piano, theory, and composition with the great Rochester, NY pianist Paul Hoffman in 2006.  He earned a Masters degree in Music Theory from the University of Buffalo in 2012.  In addition to small group performance, he frequently performs with the Carol Mclaughlin Big Band.  He is also a music educator, with about 30 private piano students.
RON DAVIS COMBO WITH SUSAN KINCAID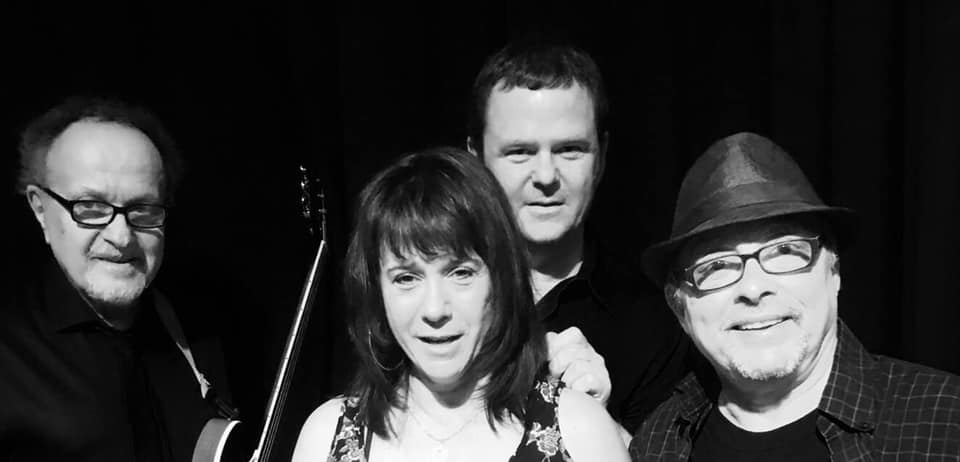 Friday, August 23rd  8:00 pm – 9:30 pm
The Frontier House Stage

The Ron Davis Combo with vocalist Sue Kincaid plays a funky mix of soul jazz-flavored tunes that span a wide range of styles including classic standards, slinky blues, and contemporary originals. Featuring Doug Morgano on guitar, David Wasik on drums and Davis on keyboards/key bass, they have been appearing around Western New York venues for the last fifteen years, currently including a long-standing residence at Sportsmen's Tavern in Buffalo.
DONNY FRAUENHOFER TRIO
Saturday, August 24th 1:15 pm – 2:45 pm
The Frontier House Stage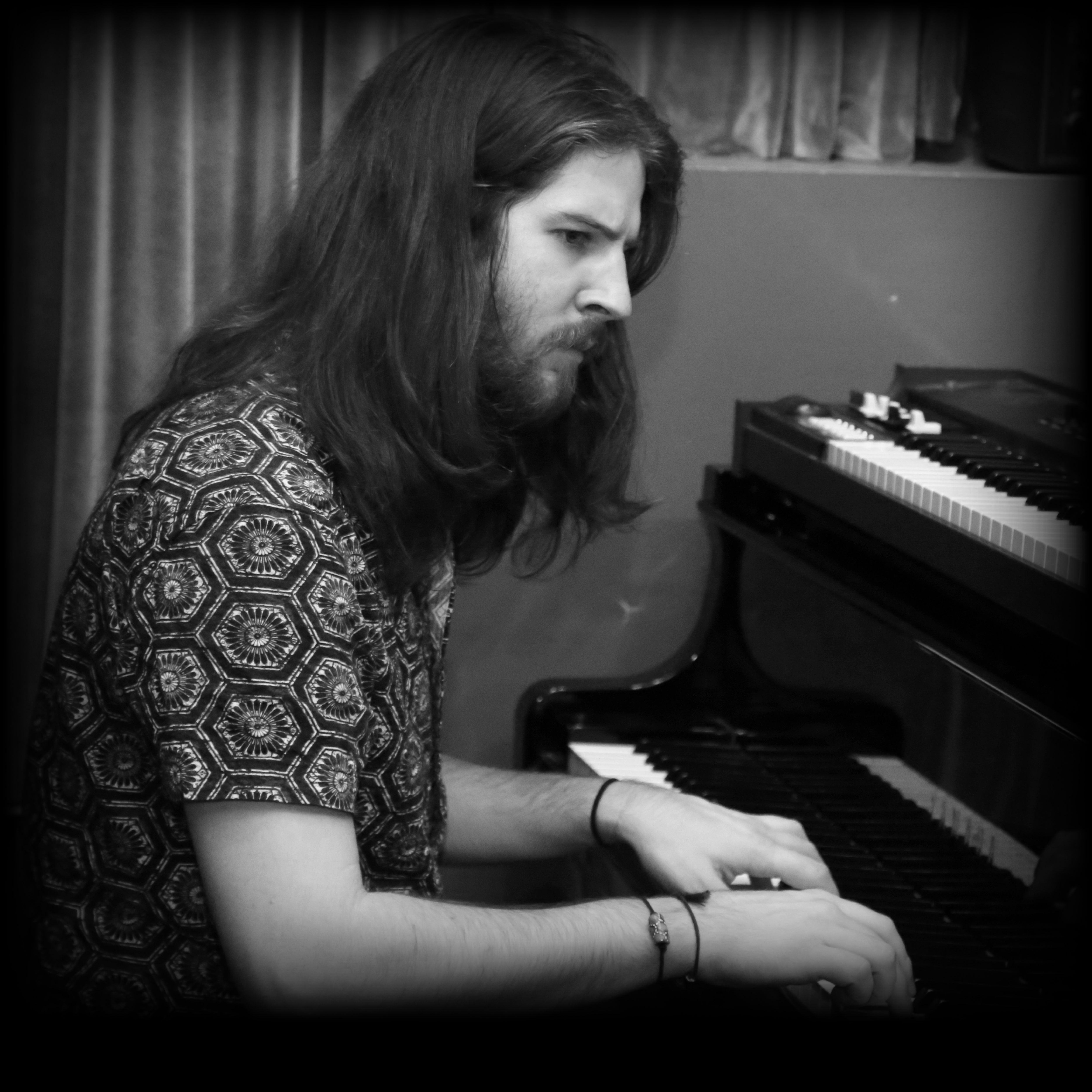 Donny Frauenhofer Trio (also known as DF3) is a musical chameleon that focuses on modern jazz and funk, taking inspiration from the thick history of American music while looking forward. Donny Frauenhofer is a virtuosic multi-instrumentalist, bandleader, singer-songwriter, composer, arranger, and educator from Buffalo, NY that has been making big waves both regionally as well as nationally in several genres since the start of his professional career. Dipping his toes into multiple scenes, Frauenhofer has become a recognizable name in the jam scene circuit as keyboardist/vocalist with nationally touring act Intrepid Travelers (dubbed "Improvisation Kings" by The Buffalo News Gusto) and their performances at festivals such as Summer Camp Music Festival, Night Lights Music Festival, Some Kind of Jam, Woodhenge Sustainability Festival, among others. Largely known as Buffalo's best-kept secret, the secret may be starting to spread with nominations for "Best Jazz Pianist" in JazzBuffalo's Reader's Poll 3 years running, and an award for "Best Jazz Fusion Act" with THE TRUTH, a group he helps compose and arrange for. Constantly rejecting and reinventing narrow labels to expand his craft, Frauenhofer truly best represents an incoming generation of musicians that embrace and access an infinite amount of influences.
WALT SOPICKI TRIO
Saturday, August 24th 3:30 pm – 5:00 pm
The Frontier House Stage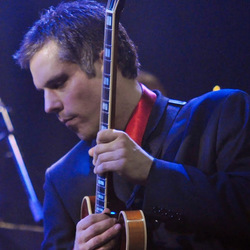 Walt Sopicki started playing guitar at the age of nine and studied with jazz guitarist Frank Gerard in the Buffalo, NY area. He started playing professionally at the age of 19. After listening to a Pat Martino recording of Coltrane's "Impressions", Walt began studying jazz.
Walt performs regularly in the Western New York area with various groups including David Kane's Them Jazzbeards, DKQ, Petit-Bal, and the Walt Sopicki Trio. He has recorded with Joey DeFrancesco, Bobby Jones, Doug Riley, Vito Rezza, and Jack Prybylski.
The Walt Sopicki Trio opened for Steely Dan at the RBL Theatre in Rochester NY on October 8th, 2016.
The Walt Sopicki Trio performed at the TD Niagara on the Lake Jazz Festival in July 2018.
Walt also has a full schedule of students in the Western New York area.
PHIL DIRE QUARTET
Saturday, August 24th 5:45pm – 7:15pm
The Frontier Porch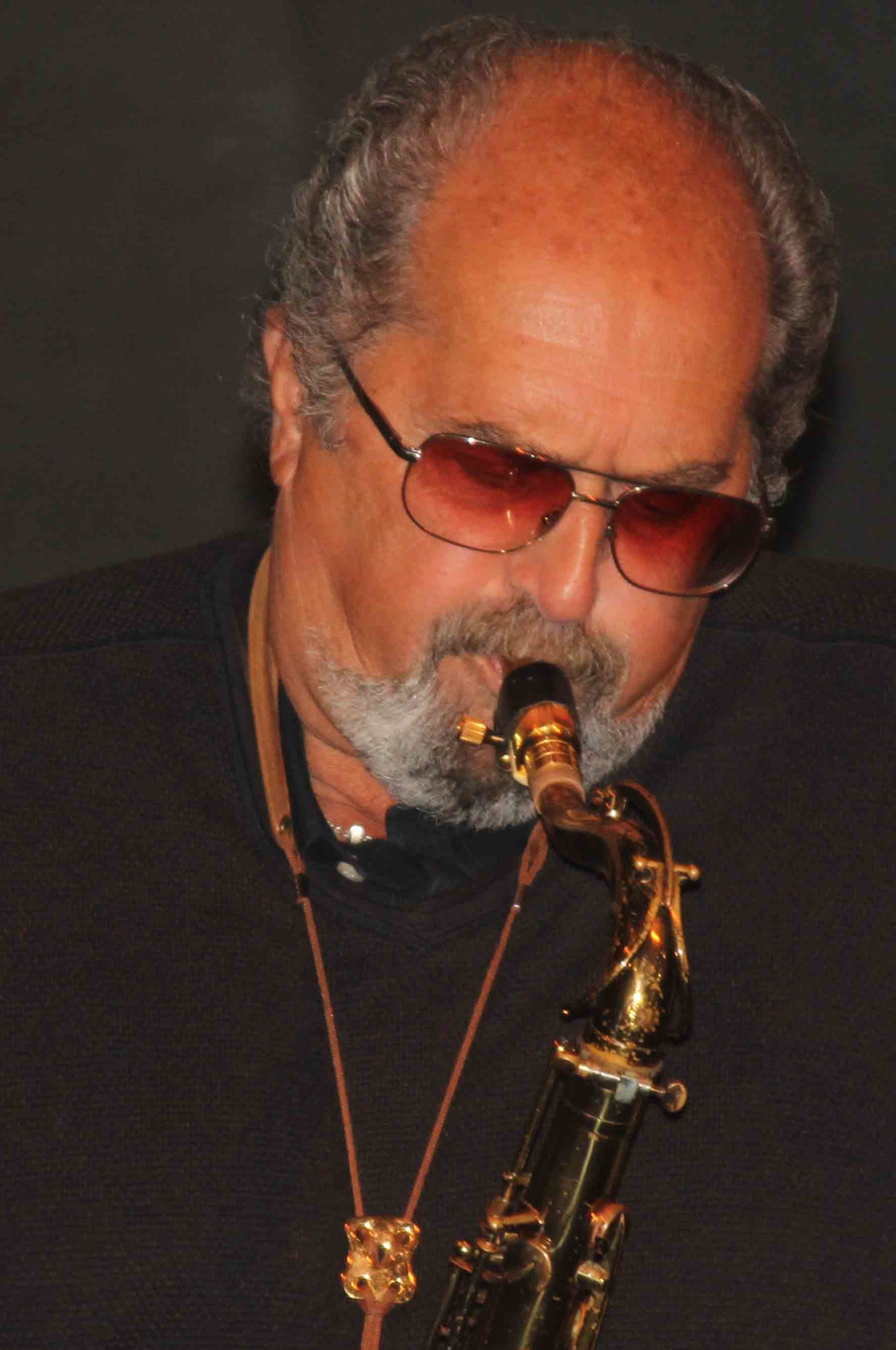 One More Time
One never knows when the story ends, but until it does …..
I really can't recall how many times I've played my favorite tunes, but every time I get a chance to play it becomes a new experience.
Different places, different faces, but always JAZZ, the essence of the music and life I love!
The group of musicians I'm lucky to be playing with includes some of the finest, and I'm grateful to have the opportunity to perform with them.
Each one unique in style, and personality.
They are:? Chuck Buffamonte – Guitar, Jerry Livingston – Bass, Bobby Jones – Keyboard, Preston Brown – Drums, Myself – Sax
LIFE – What a Blast….
PARADIGM SHIFT
Saturday, August 24th 8:00 pm – 9:30 pm
The Frontier House Stage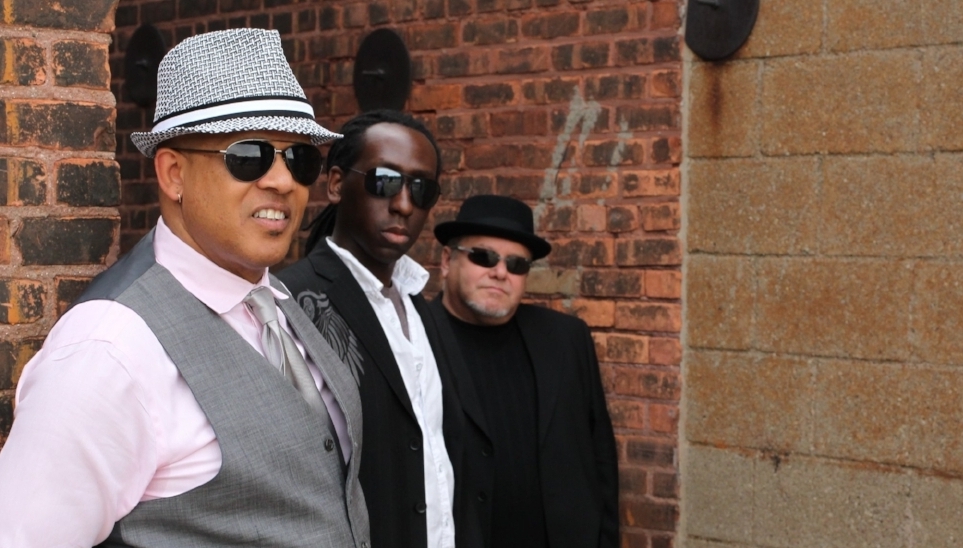 Paradigm Shift: a fundamental change in approach or underlying assumptions. The term cropped up in the '70s, around the time big names like Miles Davis or Herbie Hancock were shaking the bedrock of the jazz music scene. But jazz didn't stop there. It expanded. Jazz builds, grows, gets broken, and rebuilds, taking on a new shape with each iteration. It's happened many times before, and it doesn't seem to be letting up.
Enter Paradigm Shift, three musicians focused on funk, jazz and groove music.  Jazz is more than a historical genre; it's a genre of the soul, a movement of notes cascading up and down unexpected turns of beats, sonic sounds pulling and drawing you in, shifting your world into a world both foreign and familiar, like when you stay up late into a warm summer night with a passionate lover and lose track of time, when you close your eyes and can feel your cells vibrating to the rhythms of the music, when you suddenly realize you're on the cusp of something big. 
The group will also feature special guest performer from the hit group Soullive – on trombone Brian Thomas.
Paradigm Shift is Mel Henderson – Guitar/Bass | Sean Jefferson – Drums/Percussion | Gerry Youngman – Organ/Keyboard with Special Guest Brian Thomas