The 68th Annual Downbeat Critic's Poll was announced on July 6 and one of the big winners was bandleader, drummer, a civil advocate Terri Lynne Carrington. Carrington made history by becoming the first female instrumentalist to win the prestigious Jazz Artist of the year category. Additionally, her recent album release, Waiting Game, received the most votes for the Best Jazz Album.
"As a musician, producer, educator and activist, Terri Lyne Carrington is an amazing force in the jazz community," said DownBeat Editor Bobby Reed. "Her skills as a bandleader are evidenced not only by the incredible music on 'Waiting Game,' but also by the many accolades she has received. We are proud to present her with three DownBeat Critics Poll awards to add to her growing collection of honors."
Maria Schneider received the most votes in the Composer and Arranger categories, as well as the Big Band category, for her award-winning Maria Schneider Orchestra. Reedist Shabaka Hutchings topped the category Rising Star–Jazz Artist, and his band Shabaka and the Ancestors topped the category Rising Star–Jazz Group. Makaya McCraven won the categories Rising Star–Drums and Rising Star–Producer.
Cécile McLorin Salvant, once again, was voted top Female Vocalist while her counterpart Gregory Porter received the most votes for Male Vocalist. Veronica Swift took the honors for top Rising Star-Female Vocalist with Sara Gazerek second. Nick Finzer (trombonist, composer, and arranger) received the most votes for Rising Star-Trombone.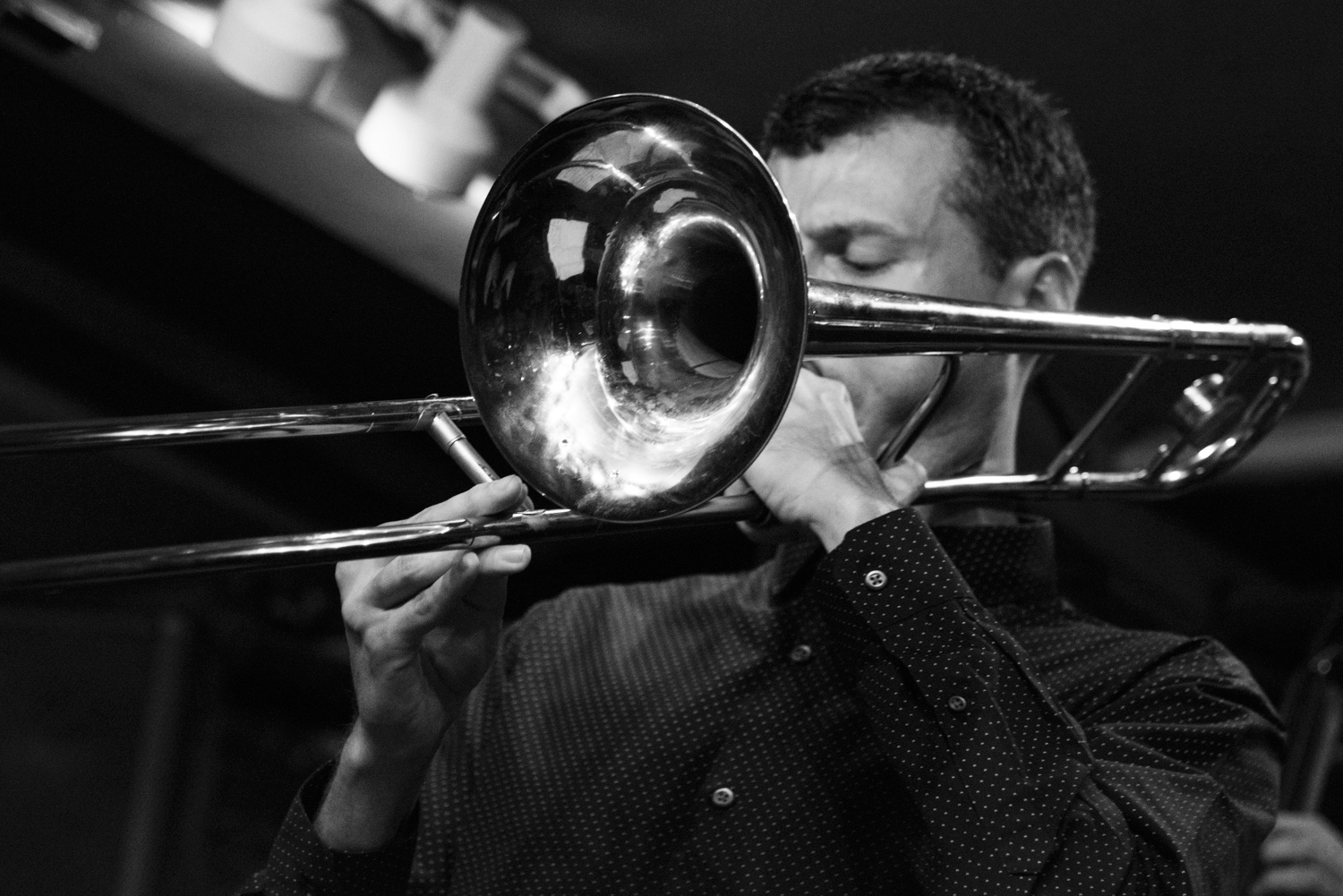 Other notable winners include Charles Lloyd for Tenor Saxophone, Joey DeFrancesco for Organ, Stefon Harris for Vibraphone, and Kenny Barron tied with Kris Davis for Piano. Winner for Rising Star-Piano is Aaron Diehl.
The Historical Album of the Year went to John Coltrane's Blue World. The album highlighted 27 minutes of previously unheard music. Recorded in 1964, the album features bassist Jimmy Garrison, drummer Elvin Jones, and pianist McCoy Tyner, who died March 6 at age 81.
Named to the Hall of Fame was the late saxophonist, Jimmy Heath, who died in January of this year.
The August issue of DownBeat includes the full results of the poll, along with features on poll winners Ambrose Akinmusire (Trumpet), Joey DeFrancesco (Organ), Steve Swallow (Electric Bass) and others. A complete list of winners is below.
This year's winners are listed below.
2020 DownBeat Critics Poll
Hall of Fame: Jimmy Heath
Hall of Fame: Carmen McRae
Hall of Fame: Mildred Bailey
Jazz Artist:Terri Lyne Carrington
Jazz Album: Terri Lyne Carrington & Social Science, Waiting Game (Motéma)
Historical Album:John Coltrane, Blue World (Impulse)
Jazz Group:Terri Lyne Carrington & Social Science
Big Band:Maria Schneider Orchestra
Trumpet:Ambrose Akinmusire
Trombone:Wycliffe Gordon
Soprano Saxophone:Jane Ira Bloom
Alto Saxophone: Rudresh Mahanthappa
Tenor Saxophone: Charles Lloyd
Baritone Saxophone:James Carter
Clarinet:Anat Cohen
Flute:Nicole Mitchell
Piano: Kenny Barron and Kris Davis (TIE)
Keyboard:Herbie Hancock
Organ:Joey DeFrancesco
Guitar:Mary Halvorson
Bass: Christian McBride
Electric Bass:Steve Swallow
Violin: Regina Carter
Drums:Brian Blade
Percussion: Zakir Hussain
Vibraphone:Stefon Harris
Miscellaneous Instrument:Tomeka Reid (cello)
Female Vocalist: Cécile McLorin Salvant
Male Vocalist:Gregory Porter
Composer:Maria Schneider
Arranger:Maria Schneider
Record Label:ECM
Producer:Manfred Eicher
Blues Artist or Group: Gary Clark Jr.
Blues Album:Robert Cray, That's What I Heard (Nozzle/Thirty Tigers)
Beyond Artist or Group: Dr. John
Beyond Album:Bill Frisell, Harmony (Blue Note)
Rising Star Categories
Rising Star–Jazz Artist: Shabaka Hutchings
Rising Star–Jazz Group:Shabaka & The Ancestors
Rising Star–Big Band: Ralph Peterson's Gen-Next Big Band
Rising Star–Trumpet: Jaimie Branch
Rising Star–Trombone: Nick Finzer
Rising Star–Soprano Saxophone: Yuval Cohen
Rising Star–Alto Saxophone: Lakecia Benjamin
Rising Star–Tenor Saxophone: James Brandon Lewis
Rising Star–Baritone Saxophone: Josh Sinton
Rising Star–Clarinet: Aurora Nealand
Rising Star–Flute: Anna Webber
Rising Star–Piano: Aaron Diehl
Rising Star–Keyboard: Zaccai Curtis
Rising Star–Organ: Akiko Tsuruga
Rising Star–Guitar: Lage Lund
Rising Star–Bass: Ben Street
Rising Star–Electric Bass: Tal Wilkenfeld
Rising Star–Violin: Sarah Bernstein
Rising Star–Drums: Makaya McCraven
Rising Star–Percussion: Chad Taylor
Rising Star–Vibraphone: Sasha Berliner
Rising Star–Miscellaneous Instrument: Brandee Younger (harp)
Rising Star–Female Vocalist: Veronica Swift
Rising Star–Male Vocalist: Leslie Odom Jr.
Rising Star–Composer: JD Allen
Rising Star–Arranger: Sullivan Fortner
Rising Star–Producer: Makaya McCraven