If you travel any time soon to the intersection of Main and Ontario Streets in the city of Niagara Falls, you will find a new street name sign. The new street sign, John "Spider" Martin Way, honors the late jazz musician and legend from Niagara Falls.
The intersection is just down the block from where the historic Ontario House once stood.  A venue frequented by jazz performers and jazz fans alike, including John "Spider" Martin.
"Spider" Martin was born in Asheville, North Carolin in 1931 and moved to Niagara Falls with his parents and siblings at a young age. As a young man, Spider studied at the Manhattan School of Music and began touring with Lionel Hampton's big band. As a tenor saxophonist, he also went on to work with top recording artists as Aretha Franklin, Etta James, William Picket, "Philly" Joe Jones, Johnny "Hammond" Smith, and Nat Adderly.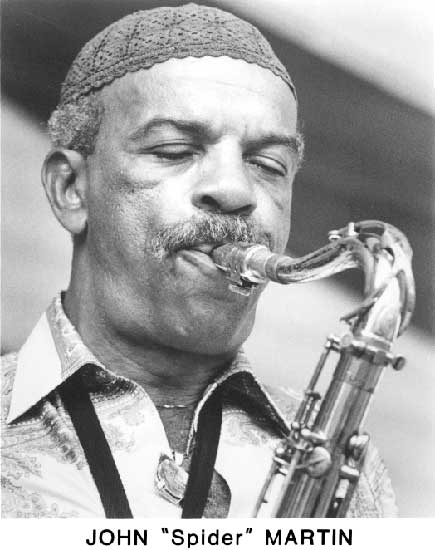 In the mid- to late-1970s, Martin led a quintet that featured a rising star, vibes player Joe Locke. The quintet was called on numerous times to accompany some of the biggest names in jazz at that time. These included Dizzy Gillespie, Count Basie, Ramsey Lewis, Pepper Adams, Jimmy McGriff, and Tony Bennett. Often, when "Spider" returned to the Ontario House, it was not uncommon that he brought musicians like Dizzy Gillespie and Lee Konitz with him.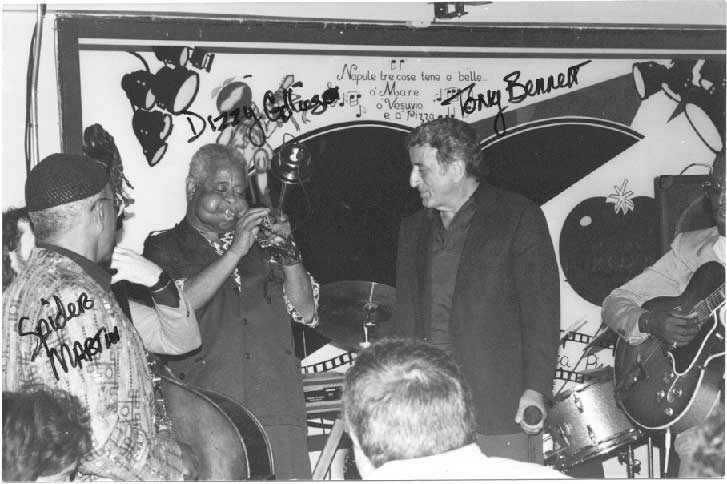 During this time, "Spider" Martin produced several albums on Tony Bennett's indie jazz label Improv Records. These recordings, all out of print, included Absolutely with Locke on vibes, and Tony Bennett/The McPartlands & Friends Make Magnificent Music, taped live at the now defunct Pine Grill in Buffalo.
Here is the energetic fusion-like tune A Lil' Different from the Absolutely album that features "Spider" Martin on tenor saxophone and the young Joe Locke on vibes. The album also featured Pepper Adams, Billy Hart, and Jimmy Owens.
"Spider" died April 21, 2000 at the age of 68. His impact, however, continues to be felt in the community. In 2018, Martin was inducted into the inaugural class of the Niagara Falls Music Hall of Fame,
When traveling to the intersection and the city of Niagara Falls, you will also find a mural bearing the image of John "Spider" Martin. The mural was painted by artist Edreys Wajed along Main Street across from the Niagara Falls Train Station. The mural is part of the Niagara Falls National Heritage Area's mural project. 
A most welcomed tribute to one of the area's most significant jazz musicians in WNY history.