When the pandemic grounded to a halt in the music and entertainment world in March of 2020, one jazz pianist who went from a busy schedule to, well, absolutely nothing was Mike Jones. The Las Vegas-based musician and pianist for the long-running Penn & Teller Show was amongst the many jazz musicians left stranded by the widespread shutdowns. A few weeks into the pandemic, Jones began to record videos from his home for Facebook Live, Instagram, and YouTube.
As he puts it, "back in March 2020, at the start of the madness, I thought I'd record a few videos for Youtube, Facebook, and Instagram. You know, just for a couple of weeks, until we went back to doing live shows! Well, one year, and 118 videos later, we're finally returning, and this collection is to celebrate that event. These are all the audio tracks from those videos."
Mike Jones, the Buffalo, NY native, will be returning, in a limited fashion, to the Las Vegas stage with Penn & Teller this month. To celebrate, Mike decided to heed the request of many. That is, to put together an audio collection of the 100 plus recordings he has performed during the past year. This past weekend, Jones released Quarantime! The Complete Pandemic Sessions. A complete boxset on Bandcamp of 100 plus songs performed by his signature deftness and stride abilities that makes him of the best pianists on the planet.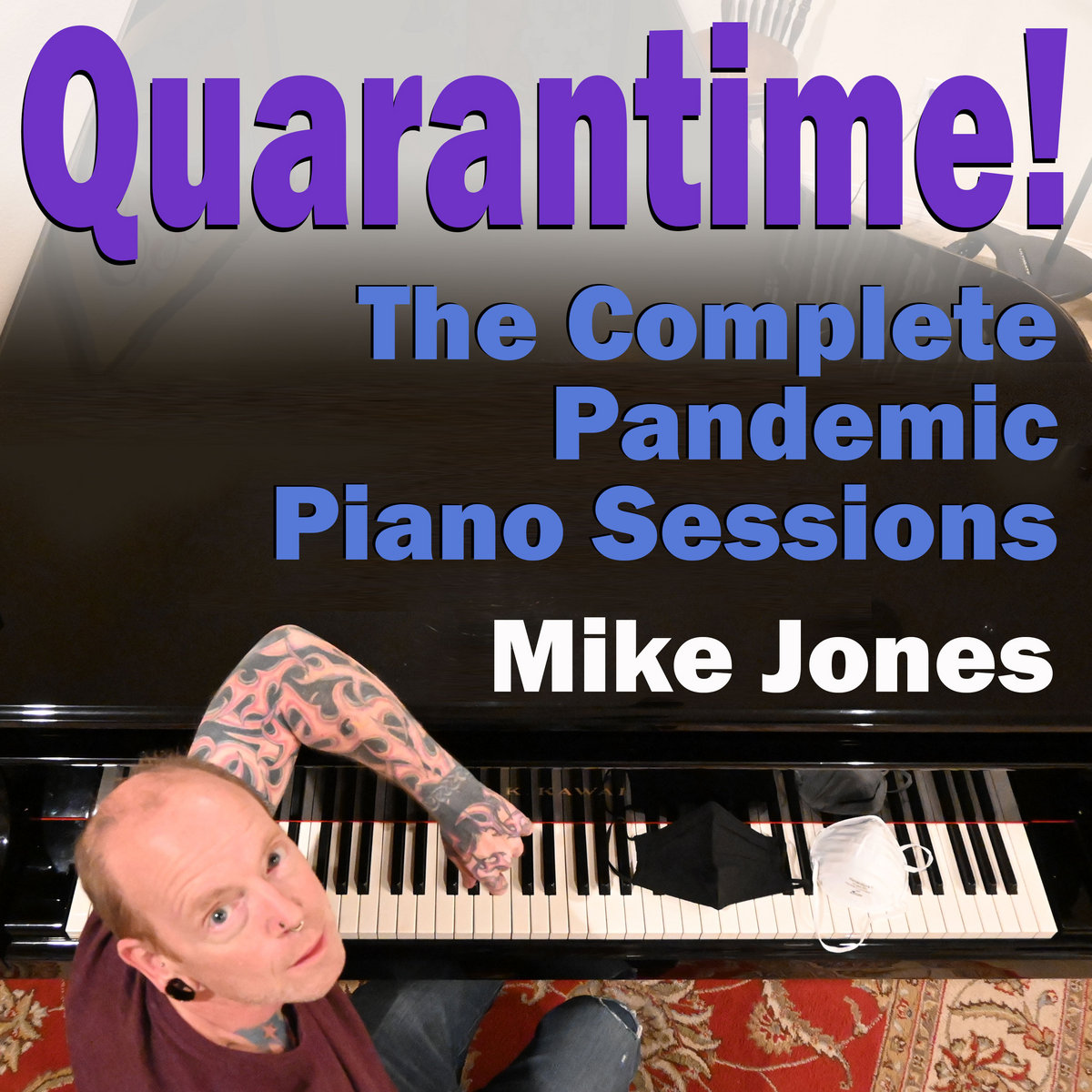 You can buy individual tracks of any of the 118 songs for $1 or get the entire collection for $100. The song list looks like a grand collection of the Great American Songbook. Such songs as Exactly Like You, The Nearness of You, Fly Me to The Moon, Tangerine, Stardust, I Thought About You, Night Train, I'll Be Seeing You, and many many more are all there in this collection.
Piano jazz fans should rejoice. Has there ever been such a collection of 100 songs in one boxset of pure piano jazz performed by such an extraordinary jazz pianist? Here is your chance to get a digital copy while supporting a jazz artist and helping to keep jazz alive. The digital album and songs are available at this link below:
All tracks in the Boxset were recorded by Jennifer Szabo. The digital album was produced by Jennifer Szabo and Mike Jones. Cover photo and layout by Jennifer Szabo.
Visit jonesjazz.com for more information.