Given the state of the pandemic at the beginning of the year, we did not know what was in store for jazz and the music world in January 2021. In the end, we were treated to a bevy of releases that stood out for a variety of reasons. We take a "favorite" view on albums and look at what people were enjoying. While the majority will end up on a critic's list one way or another, our focus was on what we considered favorites.
In no particular order, offered here are 20 favorite jazz albums of 2021. Starting out with a couple of beautiful duo albums. Enjoy and listen to fantastic jazz!
Sure Thing: Dave Kikoski and Boris Koslov
During the pandemic, we saw some magical duos appear. One of those was that Kikoski and Koslov. Magic they did make with stellar originality and a display of musicianship that is golden to listen to.
El arte del Bolero: Miquel Zenon and Luis Perdomo
Zenon and Perdomo team up to combine a sense of folk, classical, and jazz that evokes Latin/Spanish tradition and heritage. One of the most favorite and beautiful albums of the year as noted by fans, listeners, and critics. Including the Grammys.
Samba de Maracatu: Joe Chambers
Drummer Joe Chambers delights on this album by also appearing on the vibraphone. He draws from a specific Samba rhythm from northern Brazil to infuse in the album. While not a strong presence throughout the album, there is enough to make this one of the most rhythmic and delightful albums of the year.
Songs From My Father: Gerry Gibbs
One look at the album cover tells you much you need to know about this album. Drummer Gerry Gibbs honors his Father, vibraphonist Terry Gibbs. The Trasher Trio of Kenny Barron, Ron Carter, and Gerry Gibbs are joined by very illustrious guests. The album swings and energizes.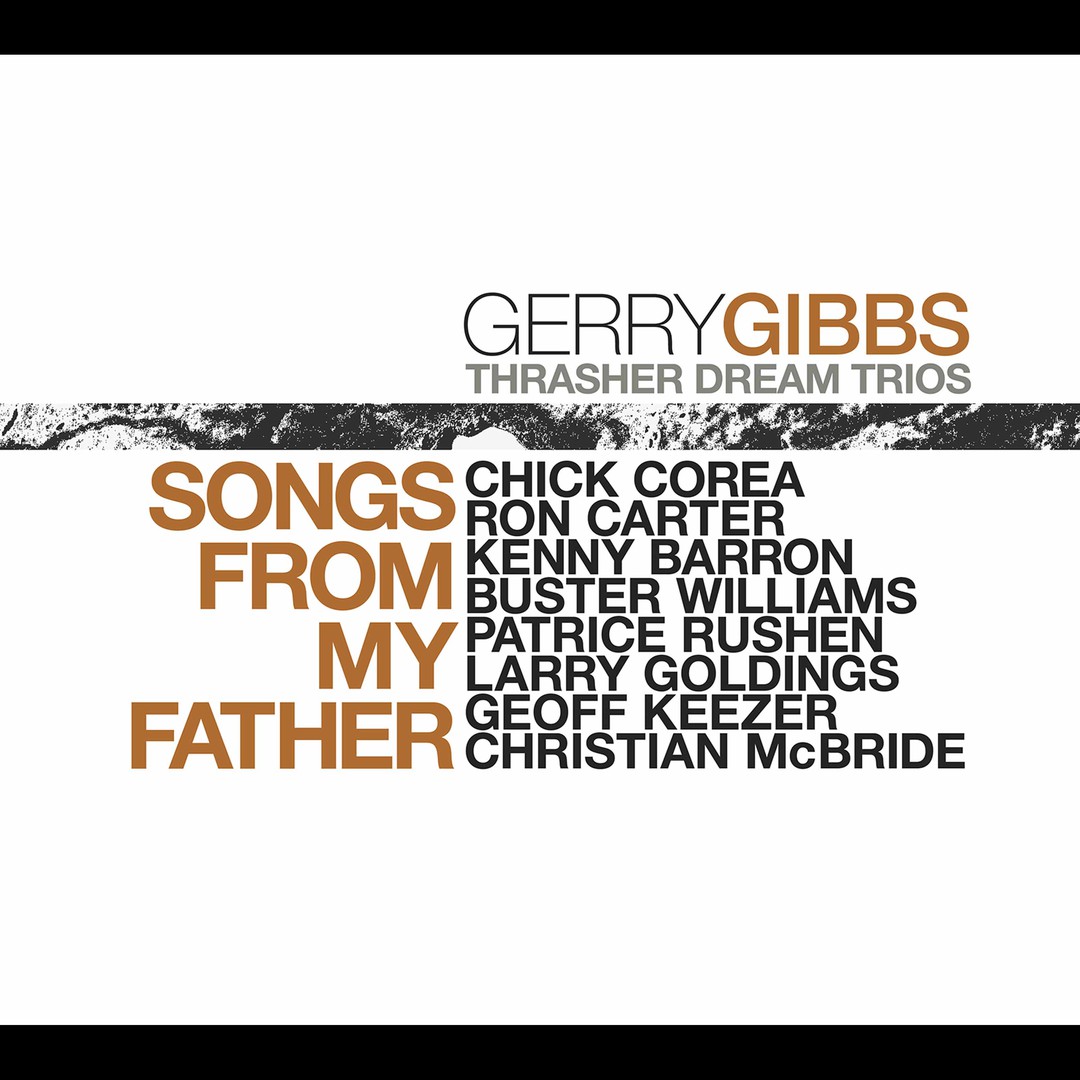 The Latin Side of Wes Montgomery: Nelson Riveros
For fans of Wes Montgomery, this is a new spin on the music that really works. Riveros take familiar melodies and reworks them into a spectacular Latin flavor that is truly infectious. A must listen and definitely one of the favorites for 2021!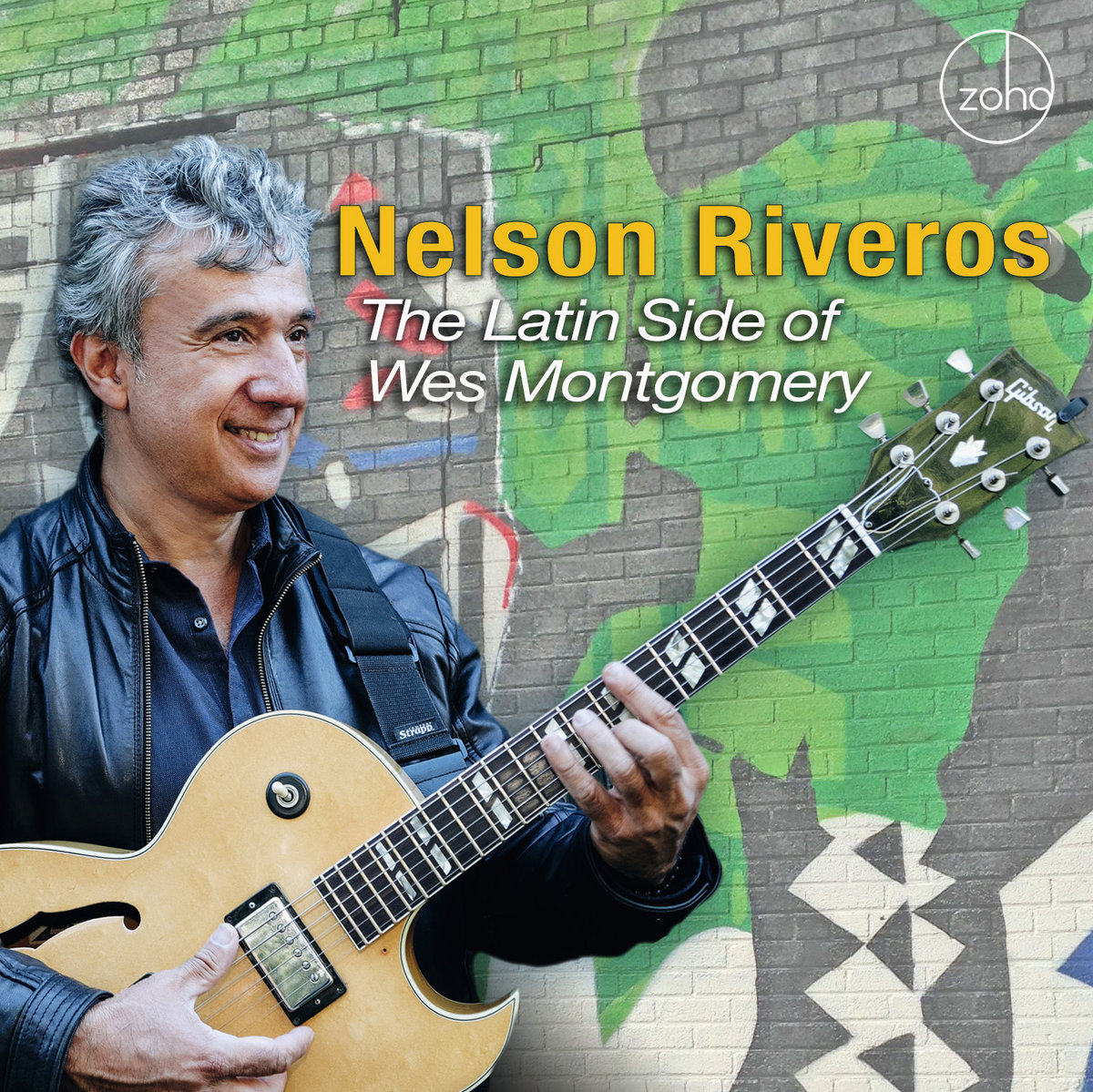 This Bitter Earth: Veronica Swift
Swift follows up her "Confessions" album debut with an album that is more personal and has impressive depth. 2021 turned out to be a pivotal year as Swift's star ascends. Seeing her create an expansive repertoire that propels her to being one of our most endearing female jazz vocalists of today.
Toma Uno: Carlos Miyares & The Cuban Quartet
This album by Cuban saxophonist Carlos Miyares surprises and defies convention. Do not think Cuban/Latin jazz here. Miyares and the quartet deliver straight ahead and inventive jazz in a powerful album. He has a unique style dating back to his days with Cucho Valdés. This is an "under the radar" album that deserves more recognition.
Live at the Deer Head Inn: Jim Snidero Quartet
This album is a true jazz album capturing the essence of a live performance! Orrin Evans on piano, Peter Washington on bass, and Joe Farnsworth on drums join the fantastic saxophonist Jim Snidero. This quartet grooves and swings as well as take on ballads in a sublime manner.
Mabern Plays Coltrane: Harold Mabern
This album captures the legendary pianist in one of his final recordings. A live recording from January 2018. The band includes Eric Alexander, Vincent Herring, Steve Davis, John Webber, and Joe Farnsworth. Stellar musicians led by Mabern is a marvelous tribute to Coltrane.
It's All Your Fault: Mike LeDonne
Mike LeDonne fuses his organ-based quartet with the horns of a big band. LeDonne is one of the finest jazz organists (and pianists) of our time and a standout musician. This album grooves and cooks. A genius combination that will have you toe-tapping for hours.
African Ripples: The Keith Brown Trio
Keith Brown delivers a modernistic piano trio album that showcases his piano excellence. Along with Derzon Douglas on bass and Terreon Gully on drums, the trio welcomes special guests that give the album substance and depth that is unique and simply – beautiful music.
Future Stride: Emmet Cohen
Emmet Cohen, the fine New York City-based pianist, made his Mack Records debut with this album after winning the American Pianist Award. It includes his two trio members Russell Hall on bass and Kyle Poole on drums. The trio has leveraged the pandemic to gain a worldwide following via their weekly "At Emmet's Place" live stream that has become the gold standard for jazz live streams. The album puts on display Cohen's "stride" mastery and yet it also shows chops on straight-ahead compositions that feature special guests saxophonist Melissa Aldana and trumpeter Marquis Hill.
This is Latin Jazz (Live): Charlie Sepúlveda & The Turnaround
What makes this album special is the great horns by Sepúlveda and special guests Steve Turré, Nestor Torres, Miguel Zenon, Natalia Mercado, and Randy Brecker. And it is somewhat of a statement album. The "jazz" in Latin Jazz is truly emphasized. Superb musicianship, energy, and the "live" feel make this an outstanding listen.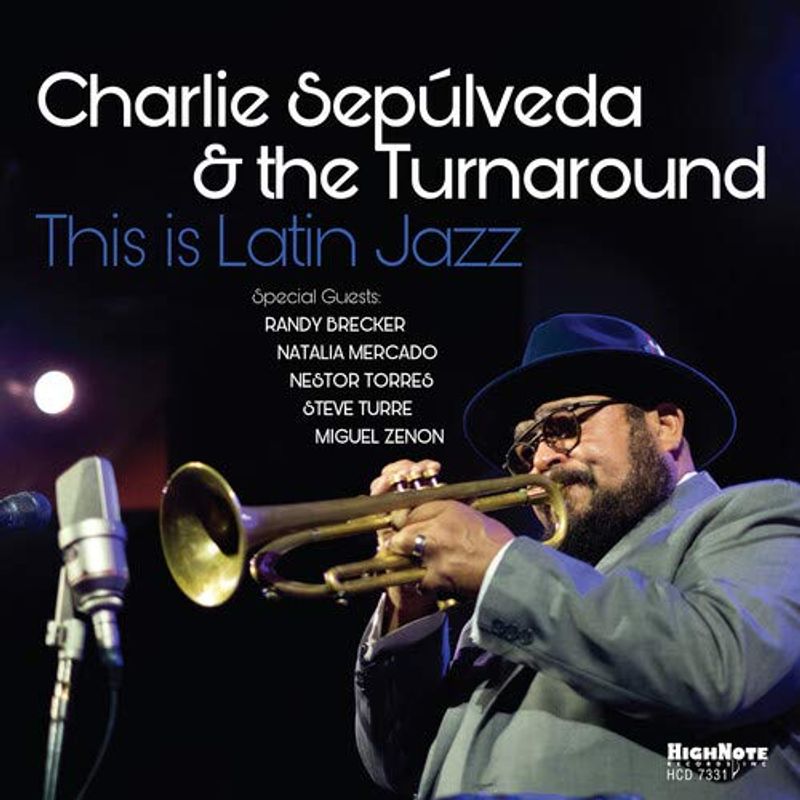 Samara Joy: Samara Joy with the Pasquale Grasso Trio
Samara Joy represents a new voice in jazz that draws from the past yet brings it forth in delightful new sounds. A recent graduate of Purchase University, she uses the Pasquale Grasso Trio to help her present her voice and music. Grasso is a rising star jazz guitarist whose style of playing is being heralded worldwide. She puts on full display why she won the prestigious Sarah Vaughan International Jazz Vocal Competition in 2019.
More Music: Joey DeFrancesco
Joey DeFrancesco has become the leading voice of jazz organ today. Most recently, gracing the cover of the prestigious Downbeat magazine. Through his radio show and a robust schedule of performances, he keeps the art of the jazz organ going strong. This album contributes to his influence by introducing another organist to play along side of him. Lucas Brown plays organ as well as guitar. Michael Ode rounds out a new trio that allows them to keep stretching into unchartered territory. A fun organ romp.
Lovesome Thing, Anaïs Reno Sings Ellington & Strayhorn: Anaïs Reno
Every once in a while, a new voice is heard in jazz and you can recognize immediately that it has a special quality. On her debut album, Anaïs Reno teams up with Emmet Cohen and produces an incredible album for an 18 years old. Choosing to honor greatness in Ellington and Strayhorn. It is a stunning debut with comparisons, fair or not, being made to Veronica Swift. Her vocalese prowess at a young age is one to be heard. A masterful start to what we hope will be an exciting journey.
Magic Dance the music of Kenny Barron: Greg Abate
Long time bebop jazz saxophonist Greg Abate teams up with NEA Jazz Master Kenny Barron to cover Barron's familiar as well as obscure music. Combining Abate, one of the top alto saxophonists and multi-instrumentalists in jazz, with the compositions of Kenny Barron is a match made in heaven to use the old cliché. Abate gives Barron's music subtle energy without losing its elegance. A truly magical album it is.
O Sole Mio!: Cory Weeds
Cory Weeds has been making dynamic jazz music for a few years now. Including a great album covering the music of Earth, Wind, and Fire The album is subtitled – "Music from the motherland." Now whats not to like!? The album grooves as an exceptional organ grinder right out of the gate with the title track. Don't let the album's premise fool you. It's a burner with Mike LeDonne, Peter Bernstein, Eric Alexander, and Joe Farnsworth.
Reflections/Introspection: The Music Of Thelonious Monk: Charlie Ballantine
Charlie Ballantine, the Indiana-based jazz guitarist, has been drawing from influences that includes Americana, folk, jazz, and more. In this album, Ballantine takes a deep dive into the music of Thelonious Monk. It's an exlihirating ride as we hear Monk's music shine through Ballantine's unique guitar musicianship and the stellar trio and quartet he performs with. If you are looking to hear Monk in a unique fresh way, this album is for you.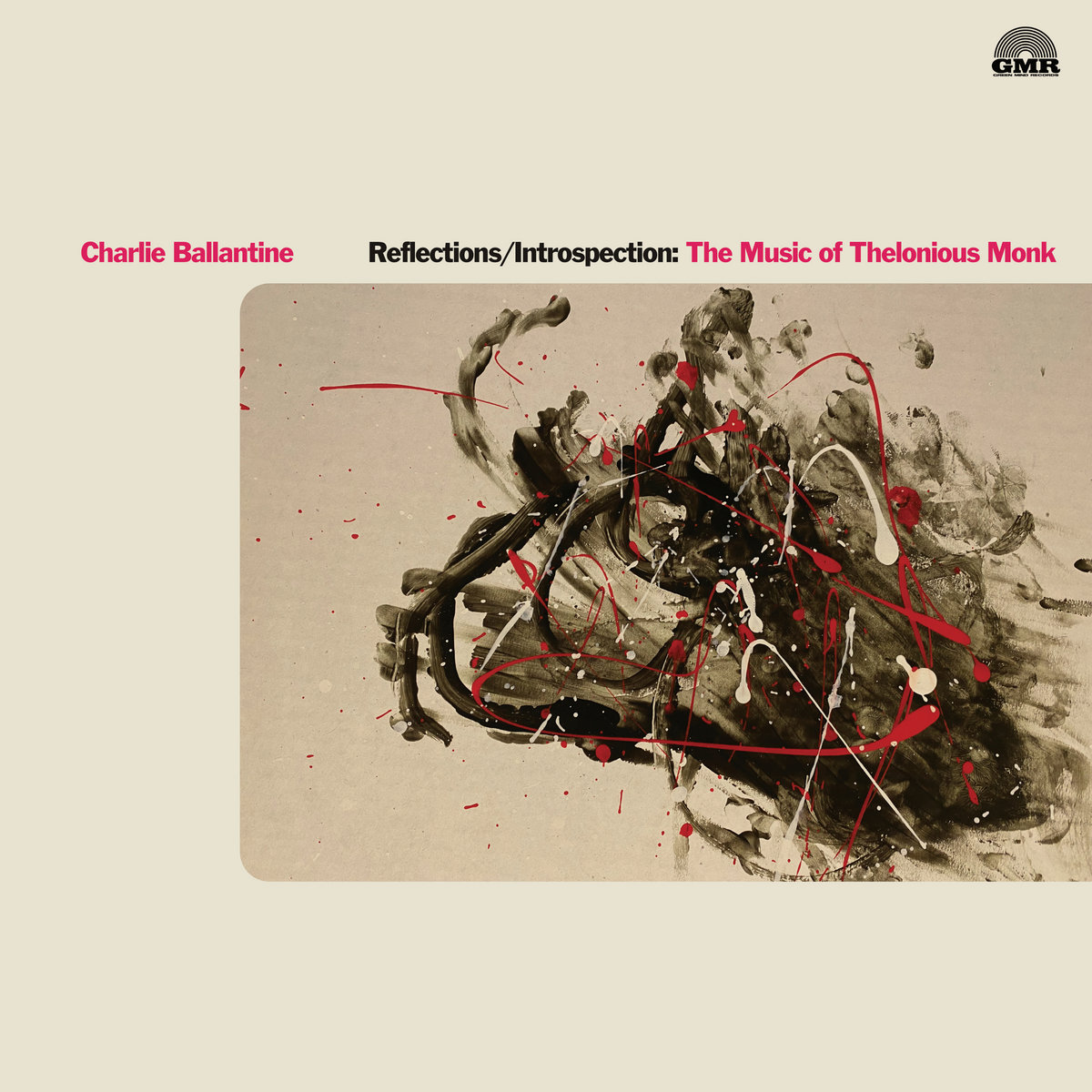 Look Out!: The Cookers
The super group gets together after a hiatus and do what they do like no other. Perform jazz that is firey and in the tradition of Art Blakely and the Jazz Messengers. Recorded at the famous Van Gelder Studio, the group brings together legends who have achieved musicianship excellence individually and in group settings. The album is a welcome return and it is like taking a stroll though a historic vault of sounds you know is rich in jazz history. The super group is Billy Harper – sax, Billy Hart – drums, Eddie Henderson – trumpet, Cecil McBee – bass, George Cables – piano, David Weiss – trumpet, and Donald Harrison – sax. Simply put – The Cookers cook!