April in Paris ft. 4 Paris-based Jazz Musicians
Thursday, April 23, 2020 @ 2:00 pm

-

4:00 pm

$3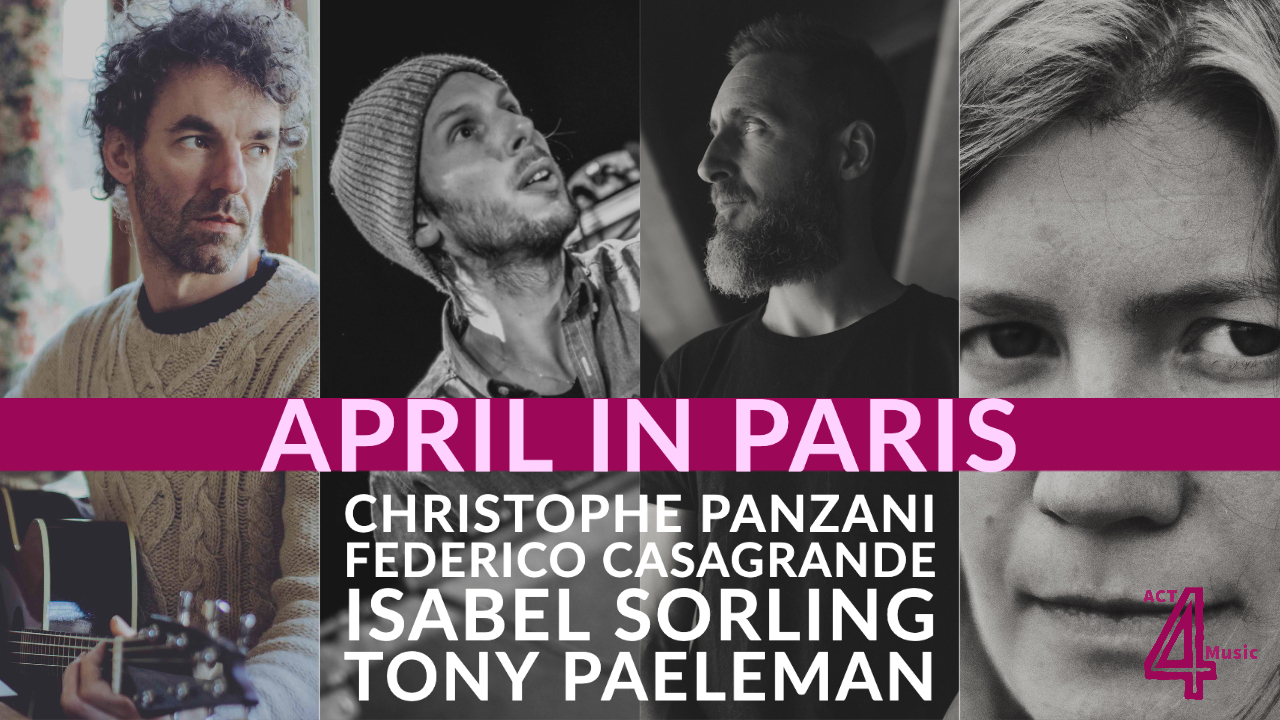 An April in Paris is an ACT4Music concert showcasing Paris based jazz musicians.  Christophe Panzani, Federico Casagrande, Isabel Sorling and Tony Paeleman are performing Solo in 4 different sets, for a total of 2 hours of original content.

Christophe Panzani
Christophe Panzani is a saxophone player and composer based in Paris. He is very active on the jazz scene in France and Europe. He also has been member of some of the most important Hip Hop band in France Hocus Pocus for several years, also with French award Rap Artist and multi awards Novelist Gaël Faye.
In the mean time Panzani is a sideman with many of the jazz musicians of the next generation : French multi awards winner, drummer Anne Paceo, multi awards French Accordion player Vincent Peirani, multi awards pianist Jean-Pierre Como, Florian Pellissier, Nicolas Moreau…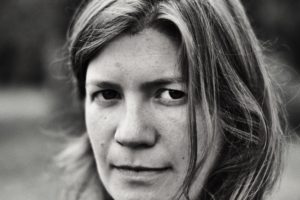 Isabel Sörling
A concert with Swedish singer Isabel Sörling is a musical adventure so intense that it is impossible to resist. She conveys her music with an outstanding nerve, courage and joy. In the fall of 2016, Isabel was listed as one of the five most influential contemporary female jazz musicians in Europe by the British newspaper "The Guardian".
She an artist who freely navigates the boundaries between jazz, folk and avant-garde with a blend of poise, vulnerability, mastery and abandon, a balance few musicians strike. Considered one of the best and most promising jazz voices in Europe she has been compared to Björk, Norwegian singer Sidsel Endresen, and called "the Janis Joplin" of Jazz.
In May 2020 her third studio album MARELD will be released on IKI Records. An album that she has composed and produced and in which her Scandinavian roots are blended with African percussions and contemporary sounds.
Furthermore, Isabel appears on several soundtracks for documentaries, series and feature films, for example; Human, Woman, Terra (Yann Arthus-Bertrand), Mia and the white lion, Spead your wings, Marona's fantastic tale, as well as in the dance performance Vertikal (Mourad Merzouki/Cie Käfig)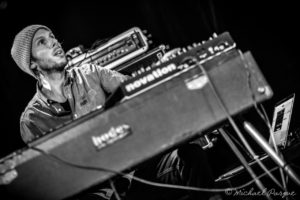 Tony Paeleman
Native of Nice, Tony Paeleman settles in Paris in 2005 and obtains a few years later his price in the "jazz and improvised music" of the National Conservatory of Paris.
He belongs to this new generation of young jazzmen who accommodates with both acoustic music at the piano and electric universe.
With the Rhodes, his instrument of heart for years, he explores in several music groups a large palette of styles and sounds with effects (Vincent Peirani, Anne Paceo, Christian Vander "Offering", ONJ, Malia…).
He is also the co-leader of the band The Watershed and 117 ELEMENTS. Early 2012, he creates a more acoustic band, in which he plays the piano, the Slow Motion quartet (featuring Julien Pontvianne, Nicolas Moreaux and Karl Jannuska) with whom he has released "Slow Motion" in 2013 and "Camera Obscura" in 2017.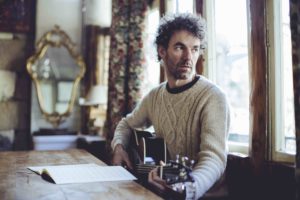 Federico Casagrande
Paris based jazz guitarist Federico Casagrande started in early age the study of classical music in Italy.
In 2003 he moved on a scholarship to Boston, U.s.a., where he attended the Berklee College of Music and graduated summa cum laude in 2006.
In 2007 he won the first prize at the Gibson Montreux Jazz Festival Guitar Competition with George Benson president of the jury.
He released 12 records as a leader or co-leader.