Badi Assad | Shelter In Place Performance and Master Class
Saturday, April 25, 2020 @ 7:00 pm

-

10:30 pm

$25 – $50
The onset of the COVID 19 crisis has produced severe economic shocks to the US and the global economies that have affected many of the hardest working people disproportionately, musicians among them. Musicians from all over the world with thriving careers saw their professional lives came to a grinding halt within the span of a few days and with no end in sight. Experiencing a Shelter in Place Concerts is an opportunity to share your passion for music with your families in the comfort of your own surroundings and an opportunity to help these amazing artists keep their careers alive.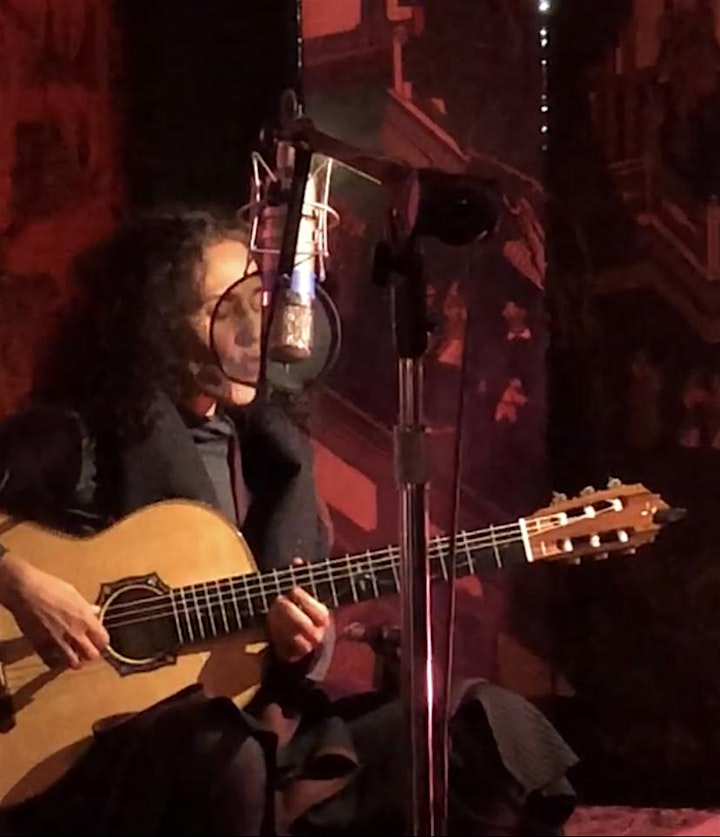 Ranked by Rolling Stone as one of the top female guitarists, Badi Assad has received numerous international awards in her career. Assad is from musical royalty (Brazil's acclaimed Assad family). She has appeared in a variety of musical settings – from classical concerts with The Assad Brothers to jazz festivals with Pat Metheny and Larry Coryell – and performed with a variety of artists including Bobby McFerrin, Yo-Yo-Ma, and Sarah McLaughlin. As a vocalist and percussionist, she is a true innovator, not only in technique but in performance. As a guitarist, she has inspired audiences and critics worldwide with a unique combination of technical mastery and innovation that has caused some to re-examine their notions about the instrument.
In January of 2014, Badi was commissioned by the Guitar Festival Marathon in New York to compose the soundtrack for the screening of the silent Chinese film, The Goddess (1934).  Invited to also serve in the role of Festival Curator, she not only performed her composition live at New York's Merkin Hall but also received a New York Times highlight as Best of the Festival.  Cantos de Casa, her first CD dedicated to children garnered Trophy Cata-Vento for Best CD of the Year.
Masterclass: 4 pm PT / 7 pm ET
Concert: 5:30 pm PT / 8:30 pm ET