BENNEY BENACK III QUARTET
Friday, August 25 @ 8:30 pm

-

10:00 pm

$25
Join us in celebrating the highly anticipated newest song interpretations of Benny Benack's recently released album "Third Time's the Charm" with a special performance at the Northwest Jazz Festival in Lewiston, NY. This festival's Friday night headline performance will showcase Benack's exceptional talent on trumpet and vocals. Prepare to be mesmerized by his virtuosic solos, captivating original compositions, and unique interpretations of classic tunes. Accompanied by the brilliant rhythm section of Russell Hall on bass and Joe Peri on drums, with a surprise special guest on piano, this performance promises to be an unforgettable experience.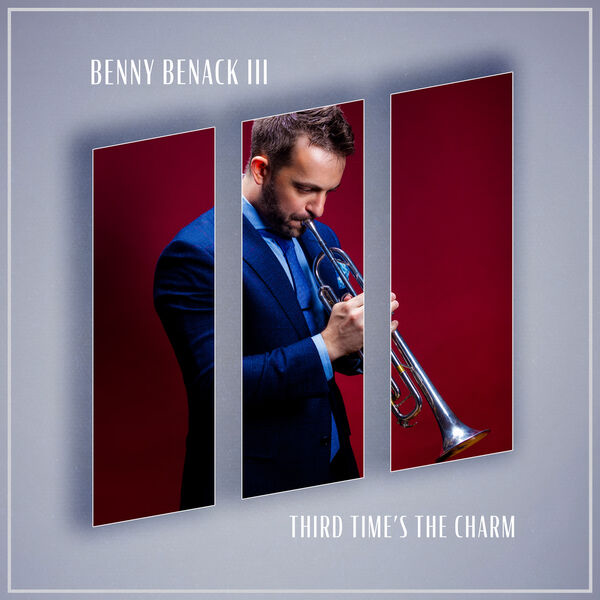 About Benny Benack, III
By age 32, Emmy-nominated trumpeter and singer Benny Benack III has proven to be that rarest of talents: not only a fiery trumpet player with a stirring command of the postbop trumpet vernacular in the vein of Kenny Dorham and Freddie Hubbard, but also a singer with a sly, mature, naturally expressive delivery in the post-Sinatra mold, performing standards and his own astute songs with a thrilling sense of showmanship. This duel-threat ability was recognized by the 2022 Downbeat Critics Poll where he appeared as not only the #2 Rising Star Male Vocalist, but a top Rising Star Trumpeter as well. His superb intonation and bracing virtuosity enable him to handle astounding feats of originally composed vocalese (complex solos with written lyrics). On top of it all, he's a highly capable pianist as well.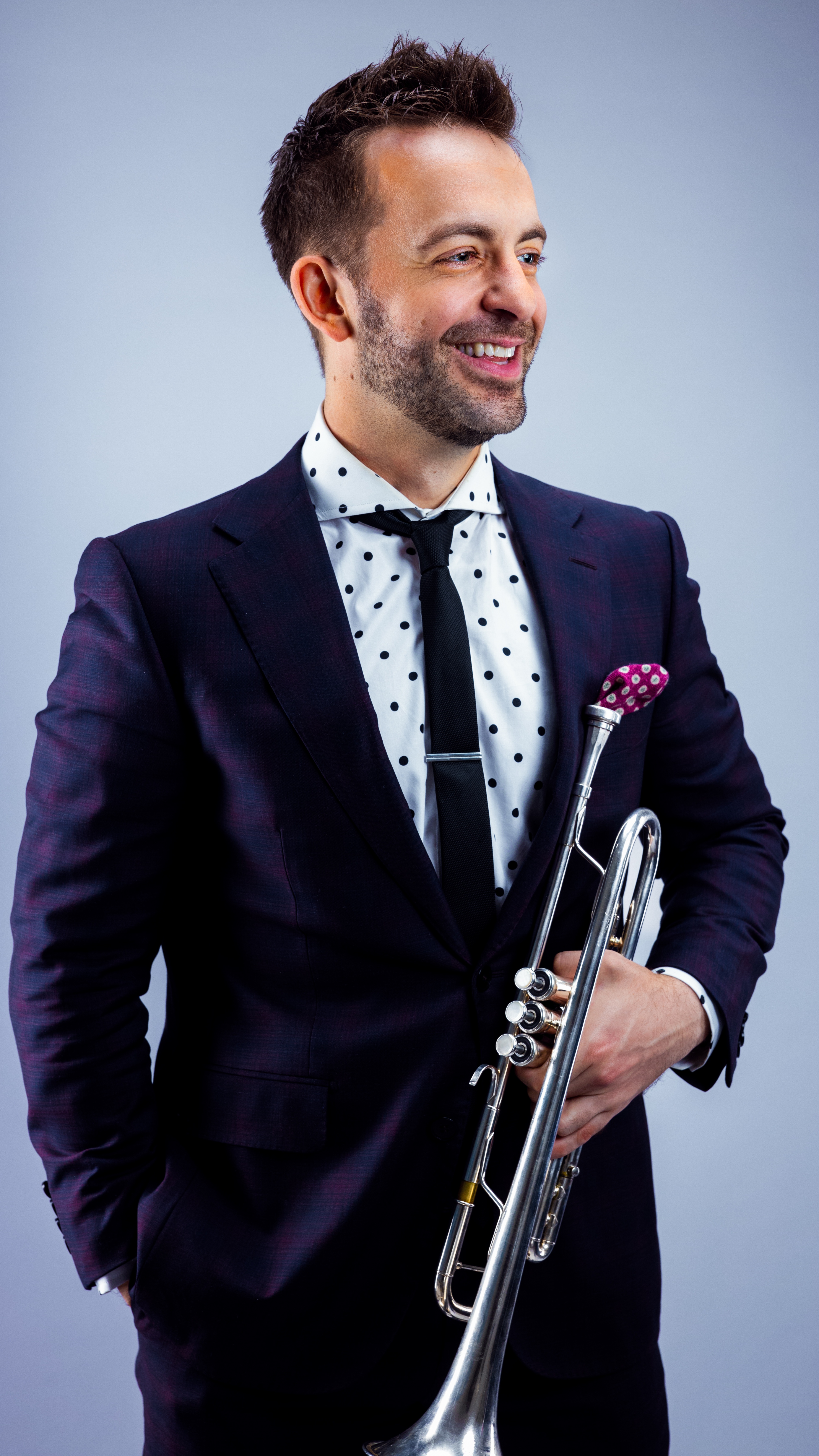 Benny has performed internationally as an Emcee/Host for the Youtube sensation Postmodern Jukebox, and achieved his own viral success amassing millions of views for his crooning alongside the Grammy-award winning "8-Bit Big Band". In early 2020 he released A Lot of Livin' to Do, the follow-up to his well- received 2017 debut One of a Kind. This sophomore effort, richly varied in mood and brimming with bop inflection, features bassist extraordinaire and Jazz ambassador Christian McBride (whose Grammy-award winning Big Band frequently calls upon Benny in the trumpet section) and drummer/producer Ulysses Owens, Jr., as well as the radiant Takeshi Ohbayashi on piano and Rhodes. His vocalese duet on "Social Call" from this album alongside fellow young star vocalist Veronica Swift became an instant smash hit single, being transcribed and learned by Jazz vocalists around the world.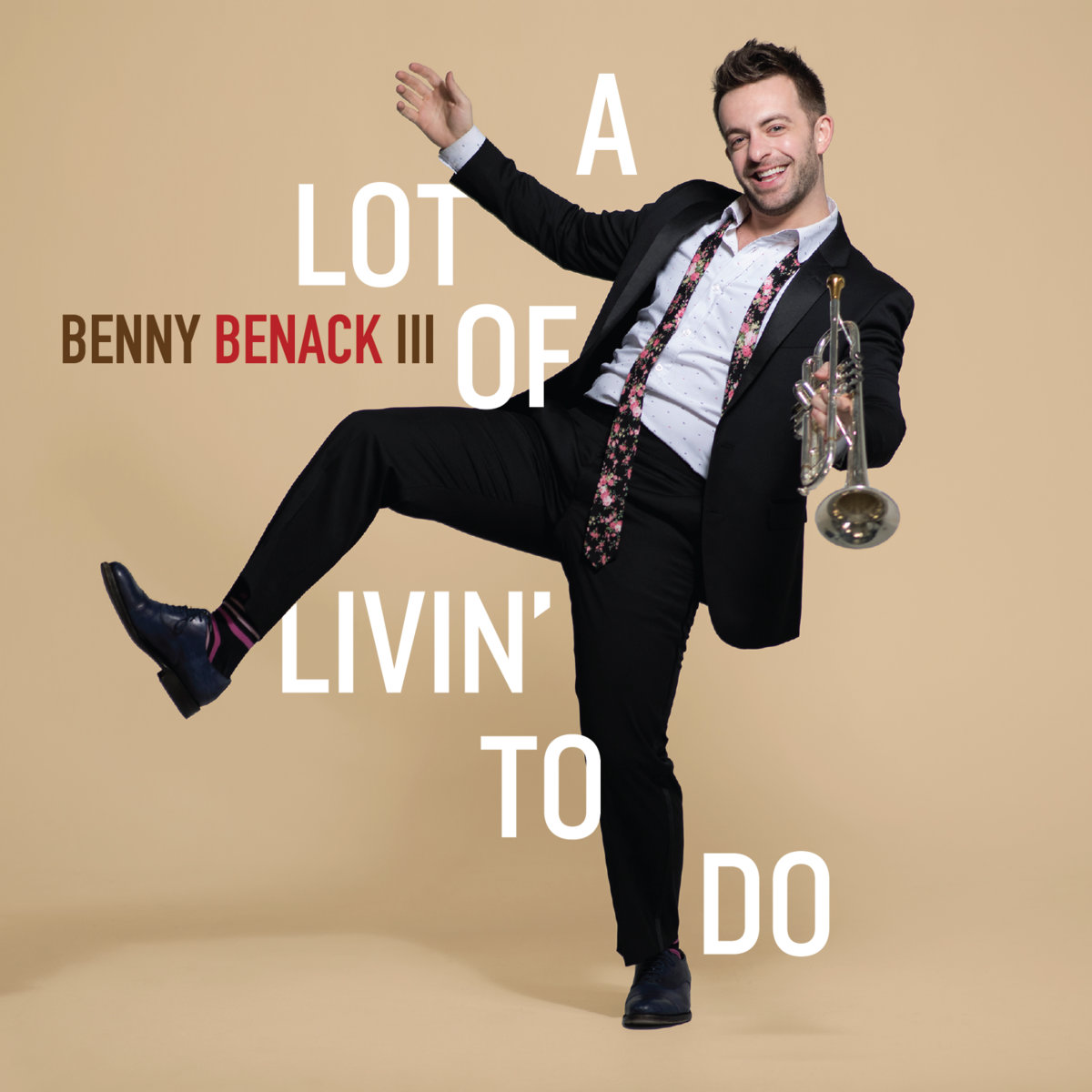 Alongside his global touring as a straight-ahead/contemporary bandleader, Benny has appeared as a trumpet soloist in more commercial circles alongside Josh Groban, Ben Folds, fashion icon Isaac Mizrahi, Ann Hampton Callaway and more. He's been featured at Birdland, Jazz @ Lincoln Center, Mezzrow, Bemelmans Bar at the Carlyle and other leading New York venues, and has also been a special guest with the Pittsburgh Symphony Pops Orchestra, the Columbus Jazz Orchestra and the Minsk Philharmonic Orchestra. He made his television debut in NBC's short-lived, SNL-inspired variety show "Maya & Marty" playing in the in-studio band led by acclaimed bassist & Broadway arranger Charlie Rosen. More recent TV credits include "The Late Show with Stephen Colbert" where he frequently performs in the House Band. His global recognition has been bolstered by recent live-streaming concerts at Smalls Jazz Club, where he maintains a weekly residency, as well as frequent appearances on fellow young lion Emmet Cohen's "Emmet's Place" weekly show.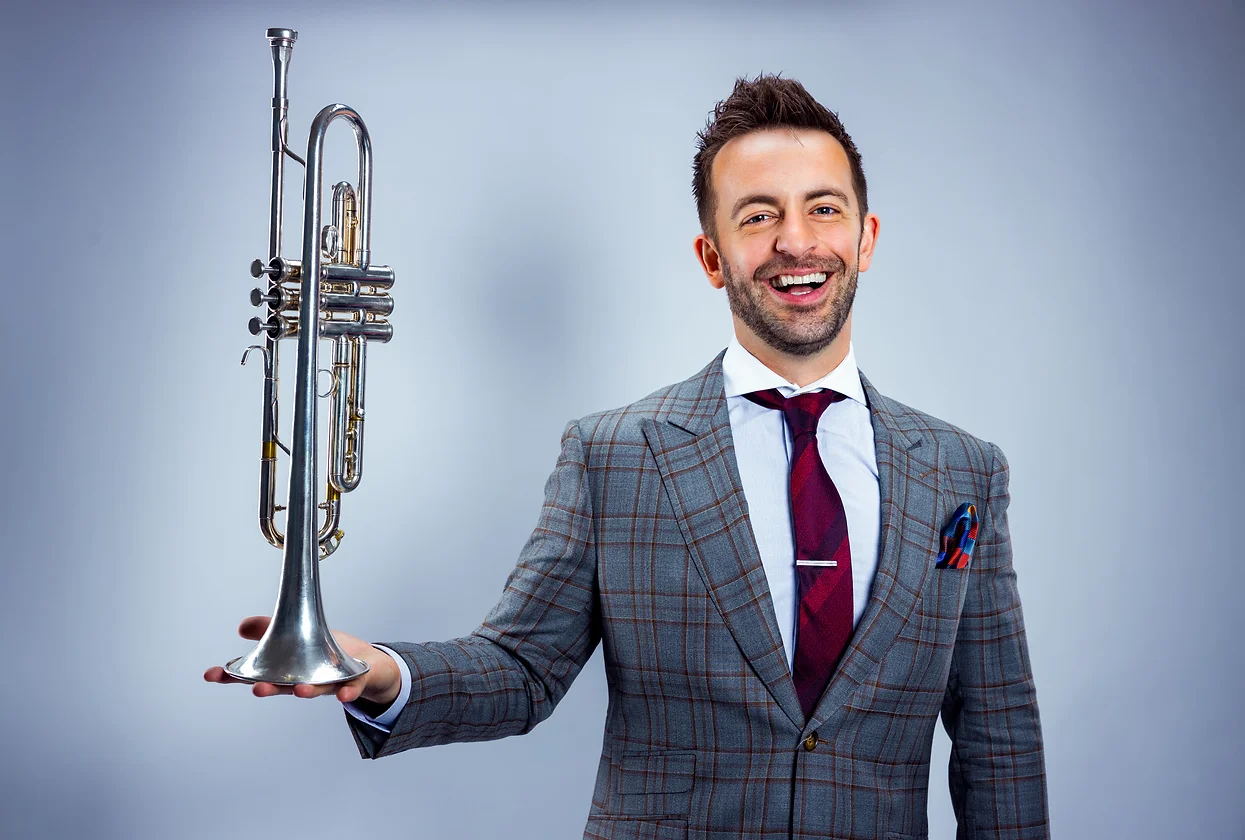 Third in a generational line of Pittsburgh jazz notables, Benny follows in the footsteps of his trumpeter/bandleader grandfather, Benny Benack, Sr. (1921-86), and his father Benny Benack, Jr., a saxophonist/clarinetist who gave the young Benny his first professional experience. Benny, Sr. hailed from a Pittsburgh lineage that also produced Roy Eldridge, Earl Hines, Art Blakey, Billy Strayhorn and so many more. He recorded the Pittsburgh Pirates' 1960 theme song "Beat 'Em Bucs" and toured with Tommy Dorsey and Raymond Scott, among others. Benny III returns to Pittsburgh often to perform, saluting his family forebears and the jazz heritage as a whole, nonetheless staking his bold and highly individual artistic claim. He is an endorsing artist with Torpedo Bags cases, CarolBrass flugelhorns, as well as various menswear fashion lines including X-Suit, Alain Dupetit, Proper Cloth & Vittone.
Related Events