Charlie Ballantine Trio at Jazz at Chandlerville – Special Friday Engagement
Friday, August 28, 2020 @ 6:30 pm

-

9:00 pm

Free
The Charlie Ballantine Trio featuring their own brand of Americana infused jazz playing music off of their last two albums "Life Is Brief: The Music of Bob Dylan", "Cold Coffee" and their widely anticipated new release "Vonnegut", a tribute to the writings of Kurt Vonnegut.
Ballantine's playing has been described by Vintage Guitar Magazine as "beautiful and complex" and hailed by JAZZIZ Magazine as "teeming with intricate grooves and maniacal precision". Joining him will be Rob Dixon on tenor saxophone, Cassius Goens III on drums, and Jesse Wittman on bass.
Ballantine has been a featured artist at notable events such as The Winnipeg International Jazz Festival, The Indianapolis Jazz Festival, The Bloomington Jazz Festival, and The Elkhart Jazz Festival.  Charlie is also a frequent performer at renowned jazz clubs such as The Jazz Kitchen (Indianapolis), Andy's Jazz Club (Chicago), Cliff Bell's (Detroit), and The Chatterbox (Indianapolis).  His music stems from the traditions of folk, jazz, and blues music with influences such as Bill Frisell, John Scofield, Wes Montgomery, and Jimi Hendrix.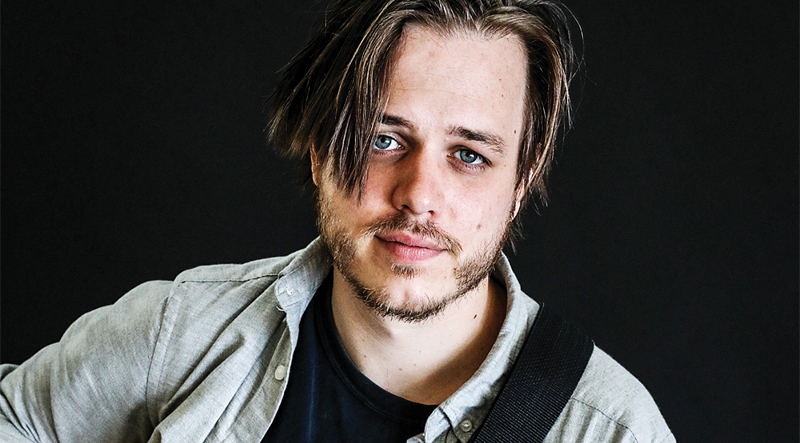 In early 2015  Charlie released his debut album "Green" which earned him national recognition. He was awarded 2015 "Jazz Musician of the Year" by NUVO Magazine. Less then a year later Charlie's award-winning, album "Providence" was released in May of 2016 and has helped him gain international acclaim. The album was reviewed by Jazz Times, Vintage Guitar Magazine, Absolute Sound, Midwest Record, and made it into the top 100 on the jazz radio chart through wide-ranging international airplay.
The highly acclaimed fourth album "Life Is Brief: The Music Of Bob Dylan" released in April of 2018 in both the United States and Europe made it onto the international Jazz Radio Chart top 60.
In 2019, Ballantine produced a new release entitled "Cold Coffee" that was met with another round of wide-acclaim.
Ballantine is getting ready to release a much-anticipated album entitled, Vonnegut.  Here is the first single, Sympathy For Malachi Constant, released on video and it also features saxophonist Rob Dixon along with the extraordinary saxophonist Amanda Gardier.
Related Events