Digital Discovery Festival presented by National Sawdust ft. Dayramir Gonzelz, Dan Tepfer, Joel Ross, Thana Alexa, and more
Thursday, June 18, 2020 @ 6:00 pm

-

7:00 pm
A Festival to bring National Sawdust artists and audiences together, and to fight the vulnerability performing artists are feeling during the COVID-19 outbreak.
Join us for a Digital Discovery performance by Cuban-born artist Dayramir Gonzalez who will perform a 30 minute set of self-composed danzón, the official musical genre and dance of Cuba. The great pianist's program will feature a self-composed set with La Teresita, Transicion, A New Day Danzón, Cuban Ballerina, Child of the World, and Moving Forward.
JUNE 18
Dayramir Gonzalez began his professional career as a pianist and composer with former Irakere member, Oscar Valdes' Afro-Cuban jazz ensemble Diákara at the age of 16. Since winning Havana's JoJazz festival in 2004 and 2005, Dayramir has gone from winning three Cubadisco awards for his 2007 debut album Dayramir & Habana enTRANCé to becoming Berklee College of Music's first Cuban national "Presidential Scholarship" recipient to performing in 15,000-seat stadiums with legends like Chucho and Bebo Valdes and headlining Carnegie Hall, representing the young generation of Afro-Cuban jazz.
Artists are being hit incredibly hard in these trying times. Please consider supporting the artists directly:
JULY 9
Mireya Ramos is a New York-based, Latin Grammy-winning vocalist, violinist, composer, arranger and founder of Flor de Toloache – NYC's first and only all-women mariachi. Born in California to proud Dominican and Mexican parents, Mireya was raised in San Juan, Puerto Rico until moving to NYC in her teens to pursue her musical career. Her aura embodies a wide variety of musical influences: from mariachi, salsa to merengue, hip-hop, she weaves a unique and refreshing musical blend. Classically trained by Suzuki method, and having had orchestral experience at University, her passion is strongest for folklore as well as other alternative genres. Being a natural at improvisation and possessing colorful violin and vocal textures have made her one of the top requested Latin artists in New York City. Mireya believes in sharing her skills, encouraging and inspiring the next generation to successfully pursue their dreams through educational workshops and school performances all around the country.
JULY 14
One of his generation's extraordinary talents, Dan Tepfer has earned an international reputation as a pianist-composer of wide-ranging ambition, individuality and drive — one "who refuses to set himself limits" (France's Télérama). Tepfer has performed around the world with some of the leading lights in jazz and classical music; he has also crafted a discography striking for its breadth and depth, encompassing probing solo improvisation and intimate duets, as well as trio albums rich in their rhythmic verve, melodic allure and the leader's keen-eared taste in songs no matter the genre.
JULY 21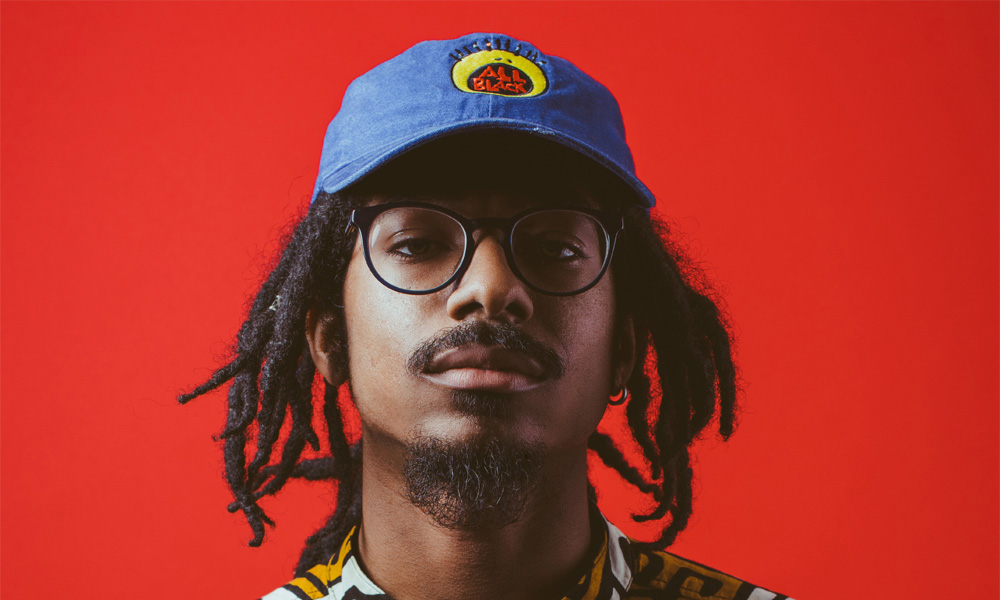 Chicago-born, Brooklyn-based vibraphonist and composer Joel Ross has a way of being everywhere interesting at once: from deeply innovative albums (Makaya McCraven's Universal Beings, Walter Smith III & Matthew Stevens' In Common) to reliably revolutionary combos (Marquis Hill's Blacktet, Peter Evans' Being & Becoming) to the buzzing debut of Blue Note's 2018 breakout star James Francies (Flight). Even with his own bands—which include quartets and a large ensemble dedicated to the works of and in-the-style-of Ornette Coleman and Keith Jarrett's American Quartet—Ross is basically a living blur of mallets and talent and ideas. But 2019 is his year to be the star as he joins the Blue Note Records roster and adds his name to an illustrious jazz vibraphone legacy on the label that extends from Milt Jackson and Bobby Hutcherson to Stefon Harris and now Ross.
JULY 28
Hailed as one of the most prodigious guitarists of his generation, Julian Lage has spent more than a decade searching through the myriad strains of American musical history via impeccable technique, free association and a spirit of infinite possibility. The New York-based musician boasts a long, prolific résumé as sideman (alongside such icons as Gary Burton and John Zorn), duo partner (with Nels Cline, Chris Eldridge and Fred Hersch, among others), and as soloist and bandleader. Love Hurts – which marks Lage's third Mack Avenue LP recorded with a trio, and his first to feature bassist Jorge Roeder and drummer Dave King (The Bad Plus) – sees the Grammy nominated guitarist exploring the American song catalog from a truly unique vantage point, performing music written by a range of audacious and original artists, from Roy Orbison to Ornette Coleman, Jimmy Giuffre to Peter Ivers. Lage and his rhythm section build upon the wandering sonic outlook of his previous LPs, further impelling his defining amalgam of jazz fusion, jam band liberation, standards, and embryonic rock 'n' roll with virtuosic precision, adventurous improvisation, and a remarkably clear vision.
AUGUST 4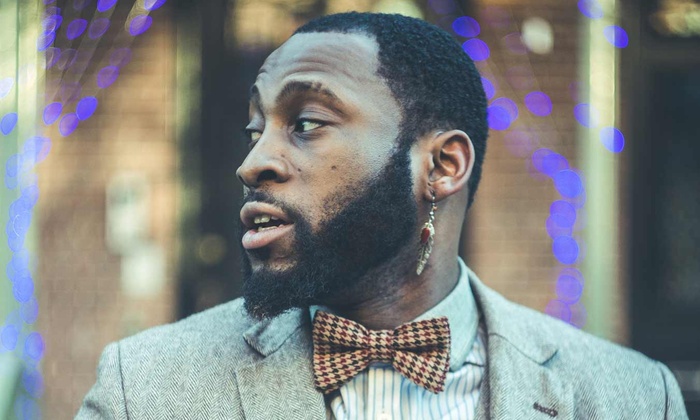 Michael Mwenso is an irrepressible vocalist and natural ringleader who draws inspiration from the communal aspects of making jazz. He was born in Sierra Leone, began singing and playing piano after he moved to London as a young child. On note, Michael toured with James Brown, the King of Soul in Europe at a young age. He left school when he was 16 to lead his own bands and perform with local jazz groups in various clubs, including parts of Asia. Wynton Marsalis invited Michael to join the programming team at Jazz at Lincoln Center and head the After-Hours program at Dizzy's Club Coca-Cola. Michael has performed with Jon Hendricks, Jamie Cullum, Reginald Veal, Maceo Parker, Dee Dee Bridgewater, Wynton Marsalis, and many others.
AUGUST 20
Jazz vocalist, composer, arranger and producer Thana Alexa and Grammy Award-winning jazz drummer and composer Antonio Sánchez join us for this Discovery Series performance. On her latest album ONA, Alexa's rich voice is complemented by looping and electronic textures in music exploring the complex theme of womanhood. Scheduled to take place at National Sawdust in April, we're thrilled to be able to celebrate the release of her album in the Digital Discovery festival along with Sánchez's politically conscious powerhouse rhythmic prowess.
Artists are being hit incredibly hard in these trying times. Please consider supporting the artists directly:
thanalexa.com
antoniosanchez.net