Jeremy Pelt Live Stream
Saturday, March 20, 2021 @ 8:00 pm

-

9:30 pm
The pieces included in this performance are from Jeremy Pelt's new record: "Griot, This is Important." The musical compositions were inspired by conversations with other jazz luminaries, short sections will be interspersed throughout the concert. Pelt's website states: "It is only natural that Jeremy Pelt's voracious curiosity would lead him to investigate the West African Griot tradition where stories, reminiscences and accomplishments from times past are handed down as oral histories."
Jeremy Pelt is one of the finest jazz trumpeters of his generation; he has been compared favorably to Freddie Hubbard, Lee Morgan, Woody Shaw and Miles Davis. Nate Chinen of the New York Times sums up his abilities in a simple phrase: "Mr. Pelt plays brilliantly with warmth and depth." Pelt's numerous albums as a leader and sideman reveal his ease in playing over burning tempos and his delight in grooving over a visceral, swinging beat or taking his time on a saucy blues. Furthermore, Pelt is an accomplished composer and arranger – his original compositions convey unpretentious yet complex harmonic choices that complement the natural cadences of his melodies, resulting in song forms of enigmatic beauty.
The VJC is grateful for the generosity of long-term supporters David Salzberg and Elissa Barr who are this concert's sponsors.  The VJC would also like to thank CouchMusic.Live for assisting us in cross streaming and publicizing this event.
In past years, our concerts happen "live" and in person and are valued at $40 per ticket. This year, with live streaming, we are relying on donations to offset costs.  Please give generously and support live music. 
Pelt is a technical marvel. He executes intricate solos with ease, plays gorgeous ballads in a tasteful manner, and never lacks flair or sensitivity.
—Ron Wynn, Jazz Times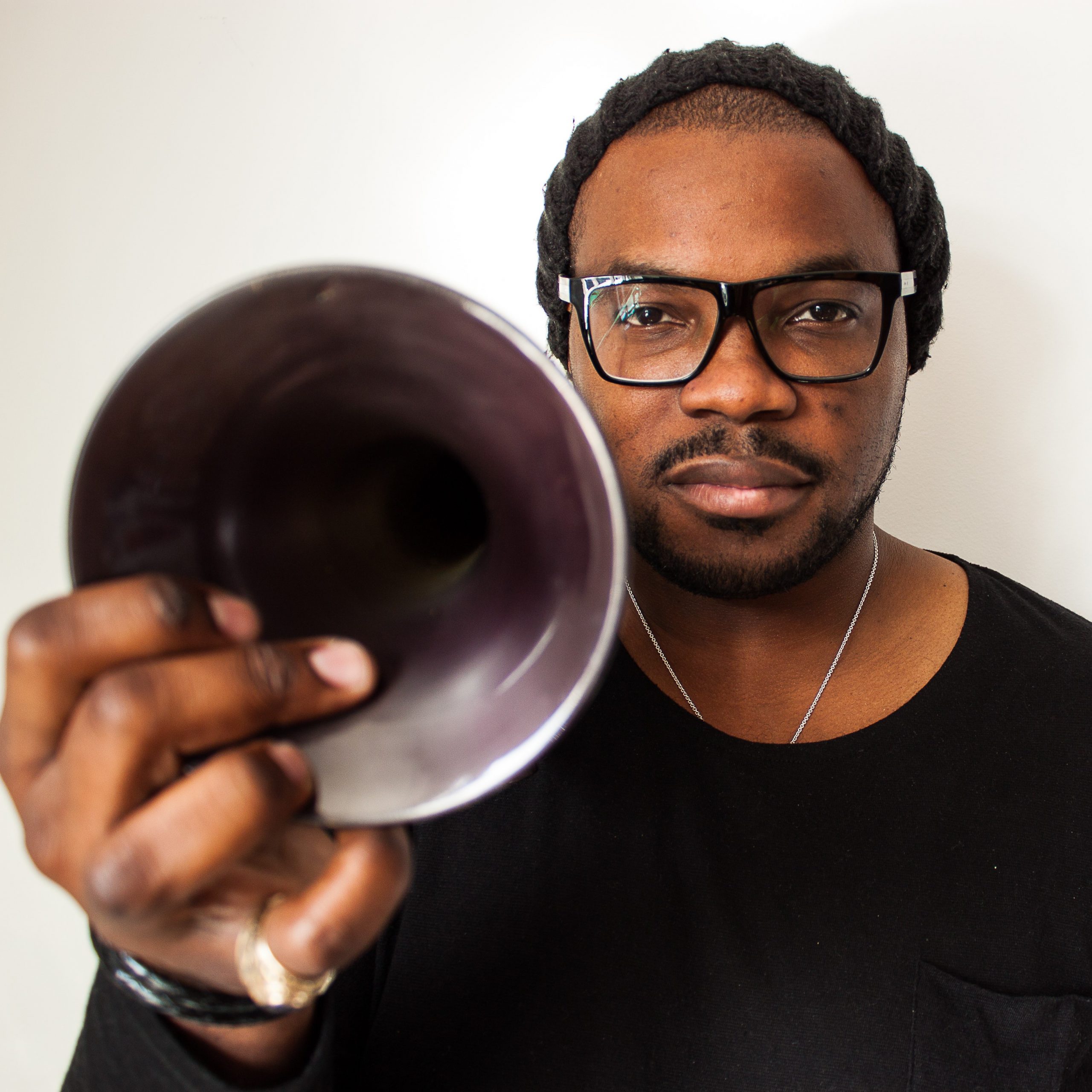 Jeremy Pelt, trumpet
Chien Chien Lu, vibraphone
Victor Gould, piano
Vicente Archer, bass
Allan Mednard, drums