Klavier Hall Online Jazz Piano Concert Series
Saturday, June 13, 2020 @ 12:00 am

-

11:59 pm

$14
Jazz Piano!
"A Love Letter From New York"
Summer 2020
Japanese Pianist Yayoi Ikawa
Presents New York's Iconic Jazz Pianists
Luis Perdomo • Elio Villafranca • Frank Kimbrough • Cyrus Chestnut • Edsel Gomez • Tadataka Unno • Aaron Parks • Arturo O'Farrill • George Cables • Yayoi Ikawa • CliftonAnderson & others.
June 13 I June 14
Luis Perdomo
ルイス・ペルドモ・ソロ・デュオ
Pianist Luis Perdomo emerges as one of the tradition's best new interpreters.
— Mark Holston, Hispanic Magazine 
June 20 | 21
Elio Villafranca
エリオ・ビジャフランカ・ソロ・デュオス
"Elio's music is passionate.
A brand new application of ancient ways."
– Chick Corea
June 27 | 28
Frank Kimbrough
フランク・キンブロー・ソロ・デュオ
Frank Kimbrough is a pianist of uncommon tenderness and restraint at the keyboard. – Downbeat
July 4 | 5
Cyrus Chestnut
サイラス栗ソロデュオ
"What makes Chestnut the best jazz pianist of his generation is a willingness to abandon notes and play space." – TIME
July 11 | 12
Edsel Gomez
A profound pianist from Puerto Rico living in New York
and contributing deeply to global music culture.- Jim Luce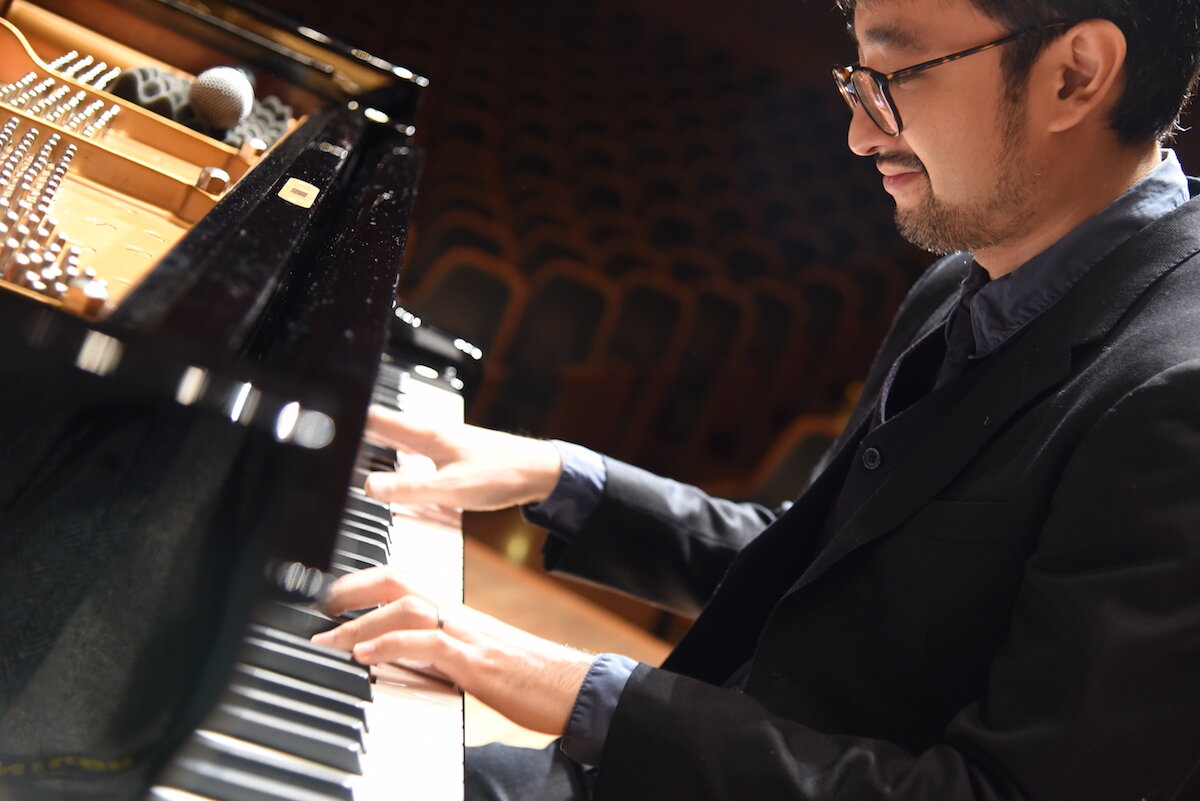 July 18 | 19
Tadataka Unno
Clifton Anderson
海野忠孝ソロ・デュオwithクリフトン・アンダーソン
I was a backbone for Miles when I was with Miles, but now Tada is a backbone for me." – Jimmy Cobb
July 18 | 19
Clifton Anderson
Tadataka Unno
"Anderson makes the trombone sound cool again." –  Nick Bewsey, Icon Magazine
July 25 | 26
Aaron Parks
"a step ahead of everyone else." –  New York Times
August 1 | 2
アルトゥーロ・オファリルソロデュオス
"There are a lot of beautiful reasons to be a jazz musician and a lot of colors in that palette—and they're not all red, white, and blue" – Arturo O'Farrill
August 8 | 9
George Cables
You really have to be responsive to your heritage and then go on and find your own voice."
Aug 15 | 16
Yayoi Ikawa
Whatever it is, the way you tell your story online can make all the difference.
August 28
Charlie Parker
Centennial Pianothon
Charlie Parkerセンテニアルピアノソン
A tribute to an American giant who helped transform the way
jazz is played, heard, understood, and valued.
Klavierhall is New York's newest home for serious piano performance for jazz and classical musicians of the world stage. Live streaming in HD Audio and Video. From Peabody Award-Winning Luce Group, Duke Markos Audio, and Klavierhaus Piano Atelier.