Live at Seneca One I Anaïs Reno with Juliet Kurtzman and Pete Malinverni (International Jazz Day Celebration)
Saturday, April 30, 2022 @ 6:00 pm

-

10:00 pm

$20
"…The most impressive new jazz singer to appear on the scene since Veronica Swift." – SCOTT YANO, L.A. JAZZ SCENE
"With her grace, gravitas, serenity, and prodigious skills—one can proclaim that the work of Anaïs is impressive without any added qualifier/caveat like "…for someone her age…"'
– ROB LESTER,
TALKIN' BROADWAY
"…This is a once in a lifetime voice.."
– STEPHEN MOSHER,
BROADWAY WORLD
"…you'll know you're in the presence of pure young vocal genius when you hear her sing Strayhorn's '
Lush Life
'…" 
– DICK METCALF, CONTEMPORARY FUSION REVIEWS
"…The most impressive new jazz singer to appear on the scene since Veronica Swift." – SCOTT YANO, L.A. JAZZ SCENEJazzBuffalo is excited to present the next great voice in jazz.  Not to be missed as you witness a star in the making!
Use the Early Bird Promo Code EB9 to get $9 off each ticket now!
Anaïs Reno is in her first year at SUNY Purchase, studying jazz voice, and an Ella Fitzgerald scholar at the college in NYC was born on November 29, 2003, in Geneva, Switzerland. Despite her very young age, Anaïs has been artistically very active, involved in the performing arts since age 8. After winning the 2016 Forte International Competition's Platinum Award at Carnegie Hall, Anaïs won Second Place at Michael Feinstein's Great American Song Book Academy competition in Carmel, Indiana in the summer of 2018, and First Place at the Mabel Mercer Foundation competition, in New York, in March of 2019. In the fall of 2020, Anaïs was presented with the Julie Wilson Award.
Studying voice and music since 2013 with Sarah Tolar as a recipient of the Renati-Kaplan Scholarship Program at the 92nd Street Y as well as with her father, a former opera singer, Joan Lader, and Lee Lobenhofer, Anaïs has had a rapidly growing career as a singer with a love for jazz and the Great American Songbook. Since age 10, Anaïs has had the opportunity to sing with highly acclaimed professionals in the field and perform in prominent venues. Thus, she has performed with the NY Philharmonic in David Geffen Hall with her own compositions, Anaïs made her Rose Hall debut in 2019 in Lincoln Center in the Cabaret Convention, and shortly after sang at NJPAC with Billy Stritch, Catherine Russel and Clint Holmes. She has had three solo shows at Feinstein's 54 Below with Billy Stritch and Tedd Firth, the first being at age 13. She had two shows in May and December of 2019, the latter celebrating the music of Billy Strayhorn/Duke Ellington. August of 2019, she performed with the Birdland Big Band. Additional performances include the Friars Club, the National Arts Club, and the Player's Club. She has also performed several times at Carnegie Hall.
She has released her debut album celebrating the music of Duke Ellington and Billy Strayhorn called "Lovesome Thing", accompanied by the Emmet Cohen Trio. Peaking at #6, "Lovesome Thing" can still be found in the top 10 on iTunes' Top 40 US Jazz Albums.
Juliet Kurtzman and Pete Malinverni
Juliet Kurtzman
Juliet Kurtzman began playing the violin at age 7, and was quickly discovered as a child prodigy. At the age of ten, she began winning competitions and soloing with orchestras such as the Houston and Dallas Symphonies. Throughout her youth, she performed extensively throughout the US in solo recitals and with orchestras. At age 17, she began her studies at the Curtis Institute in Philadelphia, with Jascha Brodsky. Shortly after, she made her Carnegie Hall debut.
After graduating from Curtis, Juliet moved to Europe, where she performed and taught throughout Spain and Switzerland.  For 8 years, she was first violin in the Luzern Symphony Orchestra, and played regularly with the Zurich Chamber Orchestra.
Currently, Juliet resides in NYC, where she is on the faculty at the Lucy Moses School, the Special Music School and at 92nd Street Y. She also has a variety of private students of different ages and levels, going from beginners to advanced, some of whom have won competitions and performed with professional orchestras in New York City.
Aside from the classical music where she specializes, Juliet has begun diversifying styles and genres of music in her violin playing. She has created a trio of mixed styles music, called Libertrio, alongside Santi Debriano (bass) and Helio Alves (piano).  Most recently, she has worked with jazz pianist Pete Malinverni and the duo released an album in 2020 to rave reviews entitled "Candlelight."
"Candlelight (which is subtitled Love In The Time Of Cholera) is a tasteful set of soothing music that is beautifully performed." – The Syncopated Times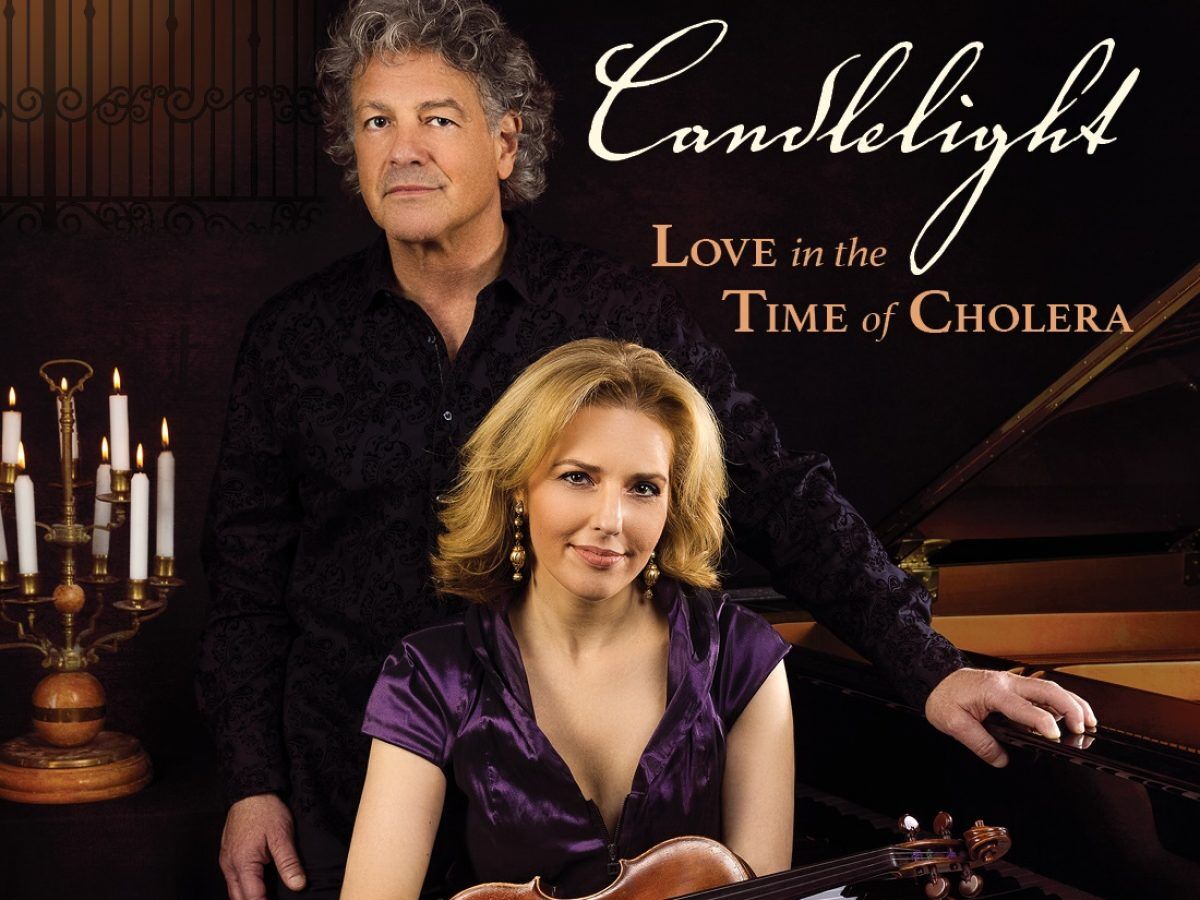 Pete Malinverni
Pianist, composer, educator Pete Malinverni has been a fixture on the New York City Jazz scene since moving there in the early 1980s from his hometown of Niagara Falls, NY, where he'd begun Classical Piano studies at the tender age of six.
Since moving to NYC, Pete has recorded fourteen times as a leader, including in solo piano, trio, quartet, quintet, big band, and choral contexts. All his recordings have been received by critics and the public alike and have seen heavy airplay on all platforms, from the radio to the internet.
Throughout his time in NYC, Pete has established performing, recording, and inspirational contact with a host of masters on the scene there, including Joe Lovano, Vernel Fournier, Charles Davis, Mel Lewis, Dennis Irwin, Jon Faddis, Karrin Allyson, Steve Wilson, and many, many others. These collaborations have happened in studios and on stages like the Carnegie Recital Hall, the Caramoor Festival, the Piccolo Spoleto Festival, the Rome Music and Image Festival, the Santiago (Chile) Jazz Festival, and others, as well as in New York's great clubs, such as the Village Vanguard, Birdland, the Blue Note, the Village Gate, Bradley's, Smalls and Mezzrow.
These experiences, along with his work in inspirational settings such as the Devoe Street Baptist Church in Brooklyn (Minister of Music), the Westchester Reform Temple in Scarsdale, NY (Pianist and Conductor) and the Pound Ridge Community Church (Director of Music), have convinced him that music must be treated as a sacred gift, to be passed on freely to fellow musicians and listeners, with passionate control.
Pete is proud of his work in education, too. After tenures at William Paterson University and New York University, he now serves as Head of Jazz Studies at the Conservatory of Music at Purchase College, State University of New York, just a few miles north of the City.
JAZZ TIMES Magazine, Thomas Conrad "Pete Malinverni's less-is-more approach and his emotional honesty reach deeper…revelatory…"
DOWN BEAT **** Four Stars, Paul de Barros —One of the "Best Jazz Albums of the Year"
"Pete Malinverni doesn't seem capable of playing a dishonest line."
Use the Early Bird Promo Code EB9 to get $9 off each ticket now!
Purchase tickets directly below without leaving the site or you can go directly to Eventbrite by clicking the "Purchase Tickets" button below!
***Please Note: As a precaution due to the Covid-19 Delta variant, we ask audience members to be fully vaccinated and will ask the audience to wear masks in the auditorium during the performance.  ***
After a two-year absence because of the pandemic, JazzBuffalo is excited to bring back its annual live International Jazz Day celebration.  This is one special concert to help us be part of the worldwide community bringing social and humanitarian justice awareness to the global community through the music we love – jazz!
Related Events