Quarantine Concert Series Hosted by Kabir Seghal
Friday, March 27, 2020 @ 10:00 pm

-

11:00 pm
Kabir Seghal hosts a nightly Quarantine Concert featuring jazz artists from around the country.
Sehgal has won five Grammy & three Latin Grammy Awards as a producer. Some of his recognized productions include "American Dreamers" by John Daversa Big Band featuring DACA Artists; "Presidential Suite" by Ted Nash; and "Cuba: The Conversation Continues" by Arturo O'Farrill.  Sehgal has released two albums as an artist with Deepak Chopra & Paul Avgerinos: Home and Meditations on the Seven Spiritual Laws of Success. He is also a jazz bassist, composer, and librettist who wrote an opera on the European financial crisis. He co-founded an arts non-profit organization that merged with the Afro Latin Jazz Alliance.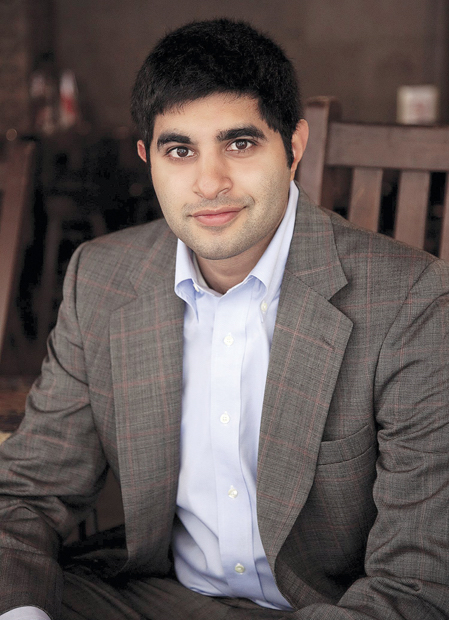 He is the New York Times and Wall Street Journal bestselling author of fourteen books including six non-fiction books, Coined, Jazzocracy, Fandango at the Wall, Walk in My Shoes (with Andrew Young), Legion of Peace (with Muhammad Yunus); seven children's books, A Bucket of Blessings, The Wheels on the Tuk Tuk, Festival of Colors, Thread of Love, P is for Poppadoms, Mother Goose Goes to India, It's Diwali Again! ; and a poetry book, Home (with Deepak Chopra). A Bucket of Blessings was adapted into a stage production at the Alliance Theatre. Fandango at the Wall was nominated for an Audie Award for Best Original Work. His writing has appeared in The New York Times, Fortune, Foreign Policy, Harvard Business Review, Newsweek, MarketWatch, CNBC, Inc., The Nation, TheStreet, Quartz, Reader's Digest, Atlanta Journal Constitution, among other publications. He has appeared on CNN, PBS, NPR, C-SPAN, CNBC, Bloomberg, Fox News, National Geographic, Fusion, and Cheddar TV.
3/17 – Emilio Solla– Multi Grammy Nominee (watch)
3/18 – Arturo O'Farrill– Multi Grammy Award Winner (watch)
3/19 – Sonia De Los Santos– Latin Grammy Nominee (watch)
3/20 – Matthew Mayer– Billboard #1 Artist (watch)
3/21 – Manuel Valera (3 pm) – Grammy nominee (watch)
3/21 – Mehmet Ali Sanlikol– Professor, New England Conservatory (watch)
3/22 – 123 Andres (3 PM) – Latin Grammy Award Winner (watch)
3/22 – Manu Manzo– Latin Grammy Nominee (watch)
3/23 – Mari Nobre – Appears on Lifetime Television (watch)
3/24 – Thompson Egbo-Egbo – accomplished pianist (watch)
3/25 – Debi Nova – Multi Latin Grammy Nominee (watch)
3/26 – Gregorio Uribe & Solange Prat – Billboard charting artist (watch)
3/27 – Madeleine Peyroux – Gold Recording artist (watch)
3/28 – Carlos Barbosa-Lima – Legendary Brazilian Guitarist (watch)
3/28 – Veronica Swift – Thelonious Monk Competition, Runner Up (watch)
3/29 – Mister G – Latin Grammy Award Winner (watch)
3/29 – Karrin Allyson – Multi Grammy nominee (watch)
3/30 – Jana Herzen & Charnet Moffett – Grammy-winning Motema Music (watch)
3/31 – Sinuhé Padilla Isunza & Alea – leading son jarocho artists (watch)
4/1 – Oran Etkin – accomplished clarinetist (watch)
4/2 – Zelma Stone – rising star in rock music (watch)
4/3 – Grace Kelly – played in Colbert House Band (watch)
4/4 – Heidi Breyer – accomplished pianist (watch)
4/4 – Sarah Partridge – jazz vocalist (watch)
4/5 – Cesar Orozco – Latin Grammy nominated artist (watch)
4/5 – Tania Stavreva – Billboard charting artist (watch)
4/6 – Alistair Moock – Grammy nominated artist (watch)
4/7 – Alí Bello – accomplished violinist (watch)
4/8 – Hector Martignon – Grammy nominated artist (watch)
4/9 – Ariana Kim – Grammy nominated violinist (watch)
4/10 – Emmet Cohen – accomplished pianist (watch)
4/11 – Yuriy Juarez & Sofia Tosello – 3 pm – Latin guitar & vocals (watch)
4/11 – Cyrille Aimee – Grammy nominated arranger/artist (watch)
4/12 – Jazz Bazaar – 3 pm – saxophone and vocals (watch)
4/12 – Melissa Aldana – Grammy nominated saxophonist (watch)
4/13 – Jessica Medina – Latin recording artist (watch)
4/14 – Maddie Poppie – Won American Idol (watch)
4/15 – Melody Federer – accomplished singer & songwriter (watch)
4/16 – Prasanna – Carnartic (Indian) guitarist (watch)
4/17 – Jane Bunnett – Multi Grammy nominee saxophonist and bandleader (watch)
4/18 – Mindi Abair – Multi Grammy nominee saxophonist and bandleader (watch)
4/19 – Benny Benack – Accomplished trumpet player and singer
4/20 – Tal Cohen – accomplished pianist
4/21 – Gabriel Chakarji – accomplished pianist
4/22 – Shambhu – accomplished guitarist and bandleader
4/23 – Allan Harris – acclaimed singer and guitarist
4/24 – Edmar Castenada – Latin jazz harp player
4/25 – Nathalia Palis – 3pm – bilingual children's artist
4/25 – Linda Briceno – Multi Latin Grammy Award winner
4/26 – Tomoko Sugawara – acclaimed harpist
4/26 – Regina Carter – MacArthur Fellow & Multi Grammy nominee
4/27 – Joey Alexander – Multi Grammy nominated pianist
4/28 – Christian Jacob – Multi Grammy nominated pianist
4/29 – John Brancy  – Opera singer
4/30 – Joanie Leeds – Children's artist
5/1 – Camille Galles – acclaimed singer