Vermont Jazz Center 3rd Annual Emerging Artist Festival
Friday, November 20, 2020 @ 7:30 pm

-

9:30 pm
Friday, November 20, 2020
Vocalist Samara Joy won the Sarah Vaughan International Vocal Contest in 2019. The 21-year-old singer has performed in many of New York's prestigious jazz venues including Dizzy's, The Blue Note, and Mezzrow accompanied by jazz luminaries such as Christian McBride, Jon Faddis, Kirk Lightsey, Cyrus Chestnut, and NEA Jazz Master Dr. Barry Harris.
Italian guitarist, Pasquale Grasso has been lauded by Pat Metheny as "one of the best guitarists I've ever heard." He was mentored by the legendary bebop pianist/educator Barry Harris, serving as his teaching assistant for the last ten years in workshops in Italy, Switzerland, France, Spain, Holland, and Slovenia. As a Jazz Ambassador for the US Embassy, Grasso toured Europe, Kuwait, Kazakhstan, Cyprus, Lithuania, and Ukraine. Grasso has performed with Charles Davis, Freddie Redd, Frank Wess, Leroy Williams, Ray Drummond, Steve Grossman, Tardo Hammer, Jimmy Wormworth, John Mosca, Chris Byars, Pizzarelli, Harry Allen Quartet, Grant Stewart and many others.
7:30 pm Pre-Concert Feature:  Short Videos from High Schools & Colleges
Keene State College – Steve Cady, Director:  Medley: 500 Miles High/Up a Lazy River/Scrapple from the Apple            
Amherst College Combo –David Picchi and Carl Clements, Director:  Nothing Personal (Don Grolnick)
Vermont Jazz Center Youth Jazz Ensemble – Eugene Uman and Michael McKinney, Director: The Stalking of Darkness (Uman)
Northfield, Mt. Hermon Honors Trio, Ron Smith, Director:  Bags Groove – Milt Jackson/Spain – Chick Corea
8:00 pm Concert: Pasquale Grasso Trio feat. Samara Joy
Opening Video: Shania Smith, Dartmouth College:  Where is the Love – Black Eyed Peas (arr. Shania Smith)
Pasquale Grasso Trio: Pasquale Grasso (guitar), Neal Miner (bass), Keith Balla (drums)
Featured Artist: Samara Joy – Winner of the 2019 Sarah Vaughan Vocal Competition with Pasquale Grasso Trio
Pasquale Grasso: "One of the best guitarists I've ever heard" – Pat Metheny
—Samara Joy McLendon: "An immensely talented 20-year-old who took first place on Nov. 24 at the 8th Annual Sarah Vaughan International Jazz Vocal Competition" – Downbeat Magazine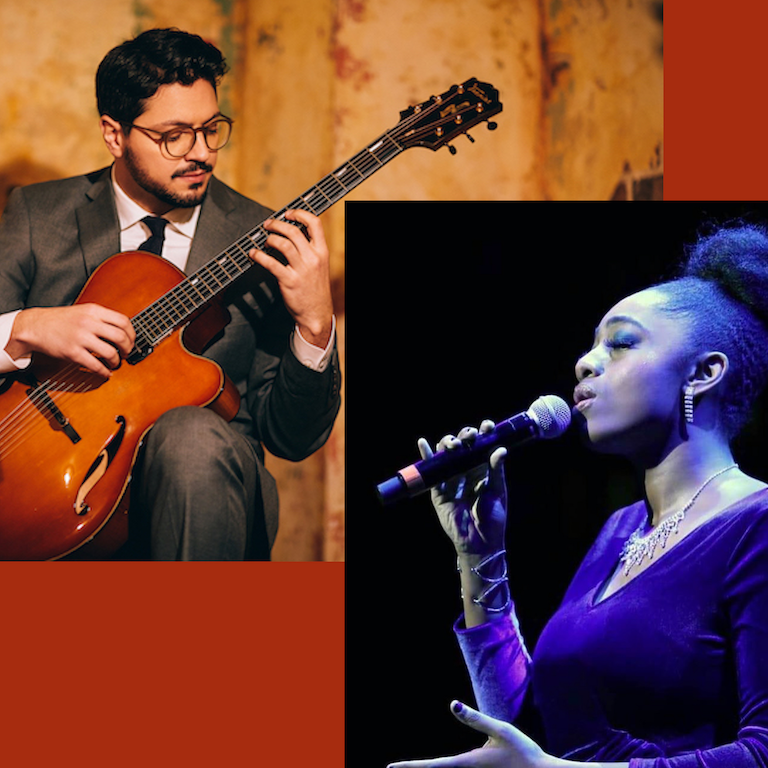 Samara Joy McLendon, vocals
Pasquale Grasso, guitar
Neal Miner, bass
Keith Balla, drums
Saturday, November 21, 2020
Alto saxophonist Lakecia Benjamin won the 2019 Downbeat Critic's Poll Rising Star Award as well as the Jazz Journalist's Award for Up and Coming Jazz Musician of the Year. She recently recorded Pursuance, a tribute to the Coltranes (Alice and John) which was produced by her "god father" and mentor Reggie Workman (who also served as John Coltrane's bassist). The sublime character of that recording is not that it is merely a tribute to Coltrane, but that she captures the spirit, the fire and the essence of their music, channeling their authentic tradition while infusing it with young energy and influences. Benjamin will be performing material from this recording in a pre-filmed, exclusive-content concert at the VJC. She says "Our job is to heal and spread joy throughout the planet. That's the reason I play music."
A new highlight for this year's festival is the presentation of 5-minute videos from college, high school and youth jazz ensembles. We will present videos from approximately ten student groups performing in situations that reflect the creativity of working within the limits of social distancing.
7:00 pm Pre-Concert Feature:  Short Videos from High Schools & Colleges
Flynn Center Combos – Flynntones Jazz Orchestra, Tom Cleary, Director: Low Tide (Elmo Hope)/Hot Fun in the Summertime (Sly Stone)
The Kinetic Four, UMass, Amherst– Amherst, MA; Jeff Holmes, Director:  Stop This Train – (John Mayer, Joshua Redman, Arr.)
Harwood Assembly Band, Harwood Union High School – Moretown, VT; Bruce Sklar, Director:  Colors -The Black Pumas (Eric Burton, Adrian Quesada)
7:15 pm Live Zoom Conversation
Lakecia Benjamin and Reggie Workman come together to discuss her recent project dedicated to the music and profound influences of Alice and John Coltrane.  Eugene Uman moderates.
8:00 pm Concert: Lakecia Benjamin Quartet (VJC website only)
Opening Video – The Groovy Truth Jazz Ensemble, PVPA-Pioneer Valley Performing Arts Charter School; Frank Newton, Director:  The Best Things Happen While You're Dancing (Irving Berlin)
Concert: Exclusive footage of concert filmed in NYC with Benjamin on alto saxophone, Zaccai Curtis, piano; Lonnie Plaxico, bass; EJ Strickland, drums. Ms. Benjamin and her quartet were filmed performing music from her new, highly acclaimed album, Pursuance, as a means to create excitement around this awe-inspiring release.
2020 Downbeat Critic's Poll Rising Star Award winner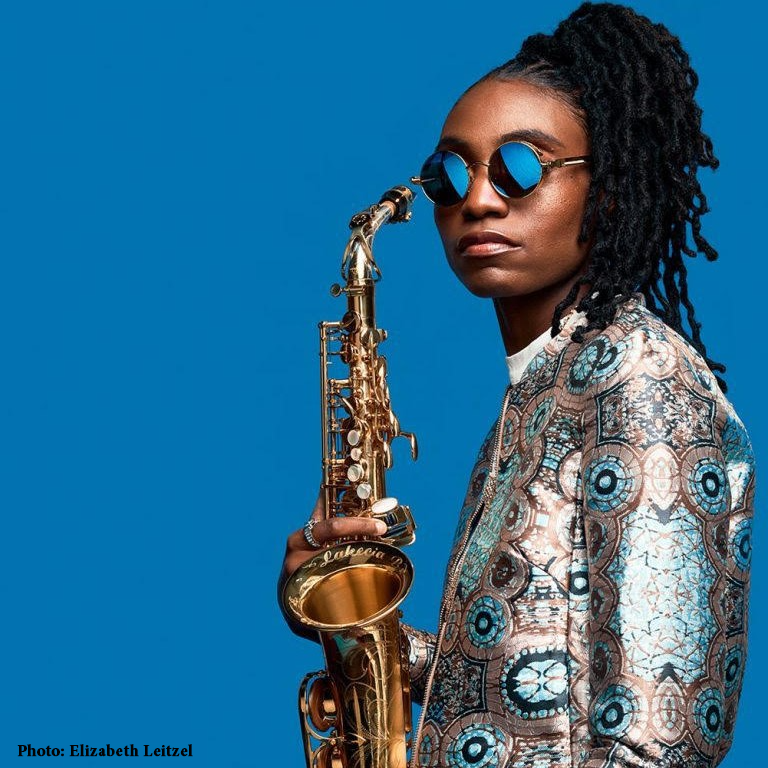 Lakecia Benjamin, alto saxophone
Zaccai Curtis, piano
Lonnie Plaxico, bass
EJ Stickland, drums